COMP NEWS – In Layfayette, Indiana, steelworkers from one of Arconic's plants are rallying for a potential strike amidst faltering contract negotiations.
Local steelworkers rallied Saturday afternoon across from Arconic near McCarty Ln. and Main St. in Lafayette. 
The workers hope that the rally will be enough to prove the seriousness of their requests and help them reach an agreement without further conflict.
Brian Schoolcraft, the financial secretary for United Steel Workers Local 115, said that he hopes the company sees the solidarity of the workers and community members at the rally, and takes their call for a fair contract seriously. 
Currently, negotiations are being held up over disputes regarding pay and employee benefits. Interestingly, workers called out their 'pay for performance' package as a key sticking point in contract negotiations. While the workers have not yet begun to strike, tensions are rising as both sides search for a compromise.
He told News 18 what is currently holding up the negotiations is the pay package, insurance package, and pay for performance package. However, he hopes an agreement can be made by 12 p.m. on Sunday. He said there are several possible outcomes of that meeting.
If the upcoming negotiations do not resolve the dispute, the steelworkers may go on strike in an attempt to force a deal to be made.
"The company can lock us out, we can decide to go on strike, or we can mutually agree to continue working under the existing contract while they still negotiate further," Schoolcraft said.
Rallies and strikes such as this are occurring across the nation, as workers demand better compensation and benefits amidst high levels of inflation and good bargaining power for employees.
To read more about a potential steelworker strike in Indiana, click here.
For more Comp News, see our recent posts.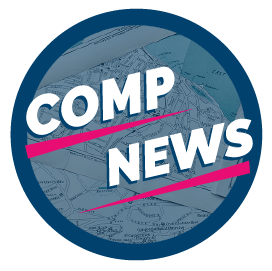 Comp News is brought to you by CompXL, the flexible compensation software provider that enables mid- to large-size organizations to implement competitive pay structures such as merit-based compensation and pay-for-performance rewards.