COMP NEWS – The Illinois Supreme Court is boosting the pay of court-appointed attorneys, nearly doubling the maximum compensation limit.
SPRINGFIELD, Ill. — The Illinois Supreme Court announced amendments to Supreme Court Rule 299 today.

The change will nearly double compensation for court-appointed attorneys of "indigent" parties – i.e., those impoverished.

"The Illinois Supreme Court is committed to improving access to justice for all and especially indigent parties," Chief Justice Mary Jane Theis said.

From the change, these attorneys will now receive $150 per hour – from its previous minimum of $75 per hour. Likewise, the hourly rate for time "reasonably expended out court" rises from a minimum of $50 to $150 per hour.

Amended Rule 299 also raises the maximum compensation for representing an impoverished defendant: climbing from $5,000 to a now $10,000 limit.
Legal officials hope that the increased pay will particularly help boost representation in family law.
Some legal officials hold hope for the amendment's impact on family law.

"We welcome these amendments to Supreme Court Rule 299, which will help to ensure fair compensation for appointed attorneys, particularly in child protection/termination cases," said 1st District Appellate Court Justice Mary Mikva and 4th District Appellate Court Justice Kathryn Zenoff, who served on the Ad Hoc Committee on Parent Representation.

Amended rules are effective Jan. 1, 2024. Rule 299 was last amended in 2006, but will now be regularly reviewed.
To read more about the Illinois Supreme Court decision, click here.
For more Comp News, see our recent posts.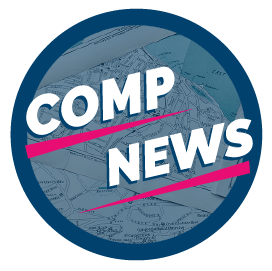 Comp News is brought to you by CompXL, the flexible compensation software provider that enables mid- to large-size organizations to implement competitive pay structures such as vested stock options and variable incentive pay.