COMP NEWS – Recruiting good talent is difficult. Retaining top talent is even harder. In the era of The Great Resignation, it's more important than ever to have an effective employee retention strategy. Unleash.ai writes all about it.
This article from the Undercover Recruiter illustrates the true cost of a new hire. All employers are aware of the new salary they'll be paying out – but some forget the significant investment a new staff member necessitates. For a new employee on a wage of £27,600, an employer will shell out closer to £50,000 in the first twelve months. That covers the recruitment process, as well as their salary, bonuses, National Insurance, pension, training, office space and equipment, and other miscellaneous costs. That doesn't even account for the personal time spent interviewing and educating, the cultural impact of new staff members, and the productivity dip everyone involved undertakes when bringing a new hire up to speed. You can see it's a significant undertaking – and that there's a real impetus to keep staff on, rather than be going through this process every few months.

An employee retention strategy looks holistically at every aspect of the role and explores every way you can ensure the environment you create is as attractive as it's positive for you to make it. A 2020 Work Institute study discovered that a staggering 75% of employee turnover was preventable – so why not invest in a strategy to become the place your employees want to stay?

Employee retention is usually calculated on an annual basis, but you can always track specific teams or departments separately, depending on the size of your business. A 90% retention rate, or above, is considered good – but remember, a 100% retention rate might not be desirable either, as you want those who don't fit the company perfectly to feel able to leave and make space for more appropriate staff.
To read more about effective employee retention strategies, click here.
For more Comp News, see our recent posts.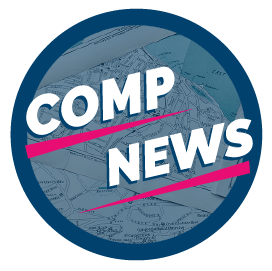 Comp News is brought to you by CompXL, the flexible compensation software provider that enables mid- to large-size organizations to implement competitive pay structures such as vested stock options and variable incentive pay.