COMP NEWS – As hybrid business models become more commonplace in a post-COVID work environment, employers are looking at ways to optimize flexible work schedules for employers.
The pandemic forced organizations around the world to adapt to remote or hybrid business models practically overnight. While employees typically appreciated the flexibility and autonomy that remote work provided, they also reported missing the human interaction and community often found when employees are together in person.

Recent research found that physical work locations where employees can gather, from indoor offices to outdoor sites, will continue to play a critical role despite the emergence of fully remote options.
Gartner's Hybrid Work Employee Survey shows that employers can massively increase employee performance by focusing on a number of inclusive elements in the workplace.
Gartner's Hybrid Work Employee Survey found that the traditional location-centric model erodes performance and well-being, while a human-centric model drives performance, a result that favors hybrid workplaces.

"A human-centric approach puts the people in the office at the heart of decision-making about the workplace strategy and wider HR initiatives," said Alexia Cambon, research director for Gartner's HR practice. "The key is to balance the needs of the individual, the team and the organization."

Gartner's research shows that HR can increase employee performance in a hybrid work environment by focusing on the following three core elements: 

Empathy-based leadership that understands employee performance in context.
Intentional collaboration that is inclusive of both business and employee needs.
Employee-driven flexibility that empowers employees to choose when, where and how they work. 
To read more about boosting employee performance in hybrid work environments, click here.
For more Comp News, see our recent posts.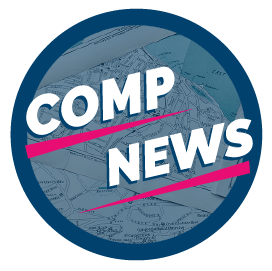 Comp News is brought to you by CompXL, the flexible compensation software provider that enables mid- to large-size organizations to implement competitive pay structures such as vested stock options and variable incentive pay.