COMP NEWS – An upcoming 2023 compensation survey report has collected data from more than 750 technology professionals to determine current salary trends for software engineers.
Code & Supply, an international community of software professionals based in Pittsburgh, will soon release our independently conducted 2023 compensation survey report. The below report is a snapshot of tech workers' compensation and lifestyle.

The survey collected data from more than 750 technology professionals, including 527 in Pennsylvania. It covers topics such as salary, benefits and job satisfaction. The report highlights the increasing demand for tech talent in the Pittsburgh region and beyond, and the growing importance of skills like cloud computing, data analysis and software engineering.
The survey found that total compensation for software engineers averaged about $150,000, while the minimum total conversation was as low as $28,000, a very wide range.
Overall, we found that the full-time median total compensation was $150,000 for engineers and about $120,000 for non-engineers, and the minimum total compensation was $28,000 for engineers and $44,000 for non-engineers. Total compensation includes base compensation and significant other expected payments like merit and profit-sharing bonuses, equity in the form of stock options or stock grants, retirement contributions, and other perquisites that the respondent considered a part of their compensation package. This suggests that while engineering roles may offer higher salaries on average, there may also be a wider range of compensation for these roles. The difference in minimum compensation could be attributed to factors such as experience, education and location.

Overall, this data suggests that engineering roles may offer higher compensation than non-engineering roles, but it is important to consider factors such as experience and location when analyzing compensation trends. Additionally, the wider range of compensation for engineering roles highlights the importance of negotiating fair salaries and benefits, regardless of industry or role.
To read more about the survey on tech workers' compensation, click here.
For more Comp News, see our recent posts.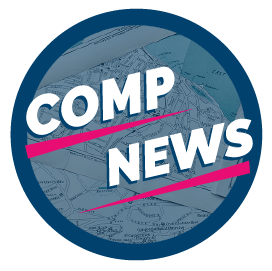 Comp News is brought to you by CompXL, the flexible compensation software provider that enables mid- to large-size organizations to implement competitive pay structures such as vested stock options and variable incentive pay.