COMP NEWS – Marty Walsh, the United States Secretary of Labor, recently spoke out about the 'Great Resignation' and the current state of the US labor market.
"There's been a lot of talk about the so-called 'Great Resignation'. That's not the real story," Walsh said Friday at the U.S. Conference of Mayors' winter meeting in Washington, D.C. "The truth is workers between the ages of 25 and 54 are returning to the labor force at a higher rate than in previous recoveries. America is back to work."

Workers, he says, just need better jobs – with higher pay, better benefits, safe working conditions, training opportunities, predictable hours and more – to draw them into the market. And, he says, the Labor Department can help pave the way for those things.
In opposition to some critics of the labor market, Walsh affirms that workers are not simply quitting because they do not want to work, but are seeking better opportunities spurred on by a quickly growing economy.
"The data shows that workers are resigning to take new – and often better-paying jobs," Walsh said. "Workers are seeking better opportunities in ways we haven't seen in decades. They are looking for opportunities to learn the skills they need. They want a seat at the table. They are demanding better pay, safer working conditions, more benefits and flexibility."

In an interview, Walsh added, "Americans want to work – but it's not enough to just bring more people into the workforce. We must ensure the jobs that workers access provide more than a paycheck – good benefits, safe workplaces and a pathway to the middle class."
Recently, a "good jobs initiative" was announced that will attempt to ensure that jobs created by the new infrastructure package will be desirable for prospective employees. In response to The Great Resignation, the Biden Administration intends to create better jobs.
On Friday, Walsh unveiled a "good jobs initiative." As President Joe Biden's administration rolls out its $1 trillion infrastructure plan, passed by Congress in November, Walsh says Labor will work with other federal agencies and federal contractors to ensure the millions of jobs created will be "good jobs."
To read more about Marty Walsh's comments about the Great Resignation and better jobs, click here.
For more Comp News, see our recent posts.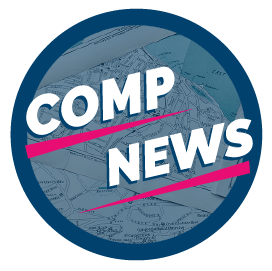 Comp News is brought to you by CompXL, the flexible compensation software provider that enables mid- to large-size organizations to implement competitive pay structures such as deferred cash compensation and variable incentive pay.