COMP NEWS – The house is preparing to take up a new bill this week that would provide a pay raise for federal employees. The bill is the second of its kind being presented after a separate piece of legislation was introduced last week to give similar pay bumps to Department of Defense members.
The House is set to take up this week a bill effectively endorsing a 4.6 percent federal employee pay raise in January, following its approval last week of a separate bill providing for an additional 2.4 percent of salary "inflation bonus pay" for DoD employees with basic pay rates of $45,000 or less.

An appropriations bill (HR-8294) ready for a full House vote as part of a package of a half-dozen such bills takes no position on a raise, effectively endorsing President Biden's initial recommendation for 4.6 percent. If Congress were to remain silent on a raise through the year—a common practice of recent years—Biden would set a raise by default. In almost all cases in that situation Presidents have kept to their original figure.
A similar version of the bill specifically for Department of Defense members was also passed, in spite of opposition from the Biden administration.
Meanwhile, in passing its version of the DoD authorization bill (HR-7900) the House kept the inflation add-on despite opposition from the Biden administration. The only action on the provision during House floor voting was adoption by voice vote of an amendment giving the Pentagon discretion to increase the amount, which would similarly apply to military personnel at that pay level.

The bonus pay would apply to DoD employees with salaries below that cutoff regardless of pay system, and it would be paid proportionately by pay period—not as a one-time lump sum—starting with the first full pay period of 2023. That would continue through year's end for eligible employees under the GS and other white-collar pay systems but cut off on that September 30 for wage grade employees because their pay technically is set on a fiscal year basis.
To read more about the House's legislation to give pay raises to federal employees, click here.
For more Comp News, see our recent posts.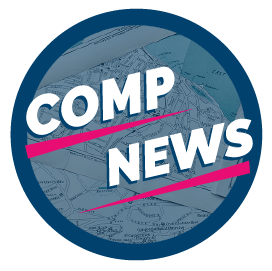 Comp News is brought to you by CompXL, the flexible compensation software provider that enables mid- to large-size organizations to implement competitive pay structures such as incentive-based compensation plans and pay equity programs.