COMP NEWS – Most employers have an intuitive sense of how compensation incentives help retain employees. Increasing employee bonuses and incentives can drive top performers to engage with their work. Decreasing pay leads to employees leaving for greener, more enticing pastures.
Many organizations use holiday bonuses as a financial motivation to entice workers to stay engaged through a difficult or busy winter season.
And then there's one hospital in Lancaster, PA trying the opposite strategy.
Lancaster (Pa.) General Health System, part of Philadelphia-based Penn Medicine, canceled employee holiday bonuses because of rising costs, inflation and "radical changes" in healthcare, according to LNP | Lancaster Online.

A Dec. 16 memo from John J. Herman, CEO of Lancaster General, stated: "In light of today's challenging economic times, we must make choices that preserve our resources for things that strengthen the care we provide to our patients and our mission. As a result, we have decided to forgo previously announced plans for this year's employee holiday gift."
The rather paltry bonuses were rescinded in light of "challenging economic times." The payment was in the form of gift cards.
Employees had been slated to receive $25 gift cards.

Mr. Herman said rescinding the gift cards was a necessary short-term action to focus financial resources on patient care.
There are many unique ways to entice and engage top talent. We'll be sure to bring you those stories another day.
To read about Lancaster General Health System's rescinded holiday bonuses, click here.
For more Comp News, see our recent posts.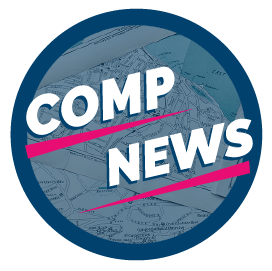 Comp News is brought to you by CompXL, the flexible compensation software provider that enables mid- to large-size organizations to implement competitive pay structures such as vested stock options and variable incentive pay.