COMP NEWS – U.S. Employees at American Honda Motor Co. are anticipating short paychecks this Friday, after the automobile manufacturer released an internal memo warning that 'tax withholding errors' may impact the company's upcoming pay period.
American Honda Motor Co. officials are blaming a new human resources system and a payroll process for problems that could result in "some Honda associates" receiving less money in their paychecks Friday.

News Center 7 began looking into the issues after several area Honda employees contacted our newsroom expressing fears that they wouldn't receive full pay this week.

According to an internal bulletin addressed to all of Honda's U.S. associates issued Thursday and made available to News Center 7, employees were alerted about what is being described as "tax withholding errors that will impact tomorrow's paychecks."
The discrepancy is, according to one worker who asked not to be named, part of a larger pattern of disrespect that workers face at the company.
A Honda worker who asked not to be identified by name, told News Center 7′s Brandon Lewis he is annoyed, fed up and ready to see a change.

This current paycheck issue involves the first paycheck issued since Honda switched to a bi-weekly schedule, he said. In some instances, the worker said, a few hundred to several thousand dollars are being pulled from paychecks because of the problem.

"You can miss a couple hundred bucks . . . [but] when you're pulling money out like that and people are not able to feed people, that's where there's going to be an issue," he said.

He said he is grateful to Honda and appreciates the opportunities he and his co-workers have been given, but wants "my employer to start treating us like people. . . . It seems like we're only here to get these cars out the door. We're in here slaving away and all of a sudden we get paychecks that are three-thousand dollars short. It's doesn't seem fair to me and I'm done seeing my fellow associates go through it."
To read about Honda's short paychecks and how employees are reacting to them, click here.
For more Comp News, see our recent posts.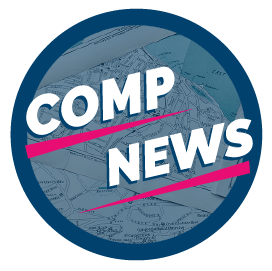 Comp News is brought to you by CompXL, the flexible compensation software provider that enables mid- to large-size organizations to implement competitive pay structures such as vested stock options and variable incentive pay.