COMP NEWS – Honda production workers are seeing a sizable wage increase of 11% that will take place in 2024.
Honda production workers in Ohio and elsewhere in the U.S. will get an 11% raise on Jan. 1, the automaker said Friday.

"Honda has been committed to maintaining an excellent employment experience for our production associates since we began manufacturing in America in 1979, including competitive wage and benefit packages and a work environment founded on teamwork, mutual respect, and open communication," the company said in a statement it shared with workers. 

More: Honda EV battery plant in Fayette County to seek employees for year-long training

"Honda greatly values all of our associates and the many contributions they make to our customers and our communities, and over the past two years we have made a number of changes to our benefits packages, which will continue with changes to compensation for production associates at our U.S. facilities, which will take effect in January 2024."
These voluntary wage increases come shortly after a fierce strike by the United Auto Workers against Ford, General Motors, and Stellantis. The UAW gained a 25% increase in compensation and cost-of-living adjustments for the next five years.
The bump in wages comes just after the United Auto Workers ended a strike against Ford, General Motors and Stellantis that resulted in most workers receiving a 25% increase and cost-of-living adjustments over the life of the contract, which expires in April 2028.

The 11% increase for Honda workers matches the initial increase that UAW members will receive under their new contract.

UAW workers in the top wage will get more than $42 an hour, according to media reports. Honda did not say what the average hourly pay is for production workers.
To read more about Honda's wage increases, click here.
For more Comp News, see our recent posts.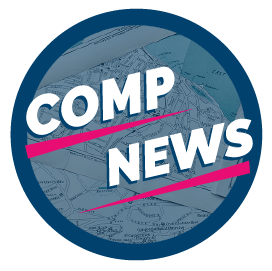 Comp News is brought to you by CompXL, the flexible compensation software provider that enables mid- to large-size organizations to implement competitive pay structures such as vested stock options and variable incentive pay.