COMP NEWS – As Fall arrives and the Summer months slip into the rearview mirror, labor shortages continue across the United States in multiple critical industries. Major retailers are getting ready for a potential record-breaking holidays season. Even as many companies offer novel perks and bonuses for new hires, many are struggling to get the headcount they need.
"We're predicting retail sales will be up this year over last year — and retailers have to get ready for that," said Melissa Hassett, vice president of recruitment at ManpowerGroup Talent Solutions staffing agency. "Hiring intention in the upcoming quarter is higher than ever."
Holiday sales are expected to hit an estimated 1.3 trillion dollars, an 8% increase from last year according to Deloitte. Companies are scrambling more than ever to make sure they have the talent they need to meet the high consumer demand for the season. For many large retail companies, this means realizing new ways of enticing workers to stay through the season.
"Walmart announced plans to hire 20,000 workers who are eligible to receive debt-free bachelor's degrees through the company's Live Better U program. It also raised its starting wage from $11 to $12 for store workers. Amazon said last week it will hire 125,000 employees at an average starting wage of more than $18 per hour with a $3,000 sign-on bonus at certain fulfillment centers."
Amazon and Walmart, two companies that see highly increased revenue during the holiday season, are ramping up their bonus system to include part-time employees.  This has come at a cost, with Sara Gordon, VP of customer success at Adecco stating, "The cost of acquiring talent has gone up three times since pre-pandemic."
As more companies get ready for the upcoming holiday season we will continue to keep watch on what additional perks and bonuses some in the space are making to stay competitive in the hiring market for talent.
Read the full story here.
For more Comp News, see our recent posts.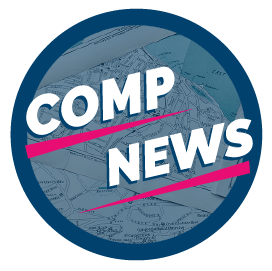 Comp News is brought to you by CompXL, the agile compensation software provider that enables mid- to large-size organizations to implement competitive compensation structures such as incentive pay and variable bonuses.