COMP NEWS – Employee pay among the largest retailers in the United States varies widely – with some organizations having a median income as low as $26,000 / year to some who boast nearly 2.5x that amount. During the pandemic, the nation extolled the value of essential workers. But how well are these employees actually compensated?
The largest retailers in the U.S. are at the center of many Americans' everyday lives—providing groceries, clothes, and other goods either through stores or, increasingly, via delivery. Simply put, they're also some of the biggest employers around, cutting paychecks to millions of Americans every month.

The often unseen tribulations of retail workers were thrust into the spotlight when the pandemic began in 2020. Workers dealt with unruly and sometimes violent customers, demanding manual labor, and the ever-present risk of contracting COVID-19 while most people avoided public exposure during the worst months of the pandemic.

Commercials, public health experts, and elected officials held up the workers who operate checkout counters and stock shelves as heroes in American society. But what are retailers like Walmart, Amazon, and Target paying their employees?
Of the top ten retailers in the US, Walmart, Target, and Walgreens had the lowest median compensation for employees, at around $25,000 – $26,000 / year.
Walmart Inc. – Total compensation of median employee: $25,335

Target Inc. – Total compensation of median employee: $25,501

Walgreens Boots Alliance Inc. – Total compensation of median employee: $26,255
Other retailers, such as Amazon and The Office Depot, sport an employee median income closer to $30,000 / year.
The two highest-paying retailers? United Parcel Service (UPS) and Apple, who paid their employees a median wage of $50,379 and $68,254 a year, respectively.
Conversely, both UPS and Apple have struggled with employee satisfaction. UPS suffered blowback following an unpopular pay cut for part-time employees, and Apple workers have continuously struggled to unionize for higher compensation and better pay equity.
Georgia-based UPS is a behemoth shipping and logistics retailer with more than 5,200 store locations. Hundreds of thousands of UPS workers are represented by the International Brotherhood of Teamsters union.

The company announced a $3 per hour pay cut for its more than 200,000 part-time hourly workers in February 2022. The cuts eliminated the raises awarded to employees in 2021.

At least some of the nearly 65,000 retail employees at Apple are working to unionize staff at stores in multiple states, including Georgia and Maryland. Those workers lament the pressure inflation has placed on their wages, which they call insufficient. Discontent over compensation at Apple's retail stores relative to the company's lucrative revenues stretches back at least a decade.

Since 2021, Apple has offered its store employees 10% pay raises, one-time $1,000 bonuses, and increased benefits. The company claims it achieved gender pay equity in 2017, but it opposed a shareholder proposal that would have forced the company to publish an annual report on pay equity across race, gender, and other demographics.
To read the median compensation of the top ten U.S. retailers, click here.
For more Comp News, see our recent posts.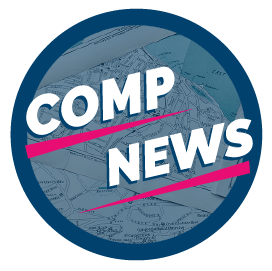 Comp News is brought to you by CompXL, the flexible compensation software provider that enables mid- to large-size organizations to implement competitive pay structures such as merit-based compensation and pay-for-performance rewards.