COMP NEWS – A recent survey conducted by Indeed analyzed the attitude of healthcare workers in regards to mental health and benefits. The results indicated a desire for expanded health benefits to aid with mental health challenges.
Many healthcare workers experienced at least one health issue. Indeed's data revealed anxiety among 60 percent of the employees; depression among 45 percent; physical stress among 47 percent; and burnout among 26 percent of the survey participants. Almost 60 percent of respondents surveyed turned to fellow frontline workers for support and guidance when they were stressed or anxious; 44 percent raised the issue with their management, and 33 percent spoke to their family members. Only 11 percent of workers sought mental health counseling.
The survey also included information regarding employees' attitudes toward how their organization has dealt with added stress caused by the pandemic.
Almost 41 percent of doctors surveyed expected their organization to pay more attention to mental health and trauma counseling, while 17 percent of male employees and 11 percent of female employees sought mental health counseling.

The majority of frontline workers (77 percent of the nurses and 80 percent of the doctors) said they wanted a better work environment, with more effective communication.
While these statistics show current attitudes within the industry, it is important to remember the added stressors caused by the pandemic and take these into account when planning the possible expansion of mental health benefits.
Nearly 72 percent of the employers said that the pandemic had had a psychological impact on their employees, with 79 percent believing that frontline workers (doctors and nurses) were adversely affected and 67 percent stating that that pandemic had adversely affected the support staff too.
As employee support and mental health gains awareness and popularity, surveys such as this will be ever more important when planning how to best support employees.
Read the full story here.
For more Comp News, see our recent posts.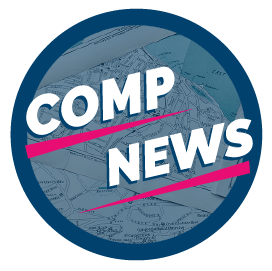 Comp News is brought to you by CompXL, the agile compensation software provider that enables mid- to large-size organizations to implement competitive wage structures such as incentive pay and multi-factor bonuses.