COMP NEWS – Google employees took to an all-hands meeting this week to question CEO Sundar Pichai's recent comments about worker productivity, voicing their dissatisfaction with compensation along with way.
Dissatisfied Google employees have put top executives on the hot seat a few times this year.

Most recently, they interrogated CEO Sundar Pichai at an all-hands meeting this week about the company's spending cuts amid a challenging economic climate, CNBC first reported.

At the meeting, employees submitted questions via an internal Google tool, and fellow workers then up-voted popular questions for executives to answer.
Earlier this month, Pichai announced that Google aims to see a 20% productivity increase across the company. Employees targeted these remarks in the all-hands meeting by asking if higher productivity would mean higher compensation for workers.
During the meeting, other employees targeted remarks Pichai made earlier this month about shooting for a 20% productivity gain across the company.

Pichai attempted to provide clarity in his response, highlighting plans to slow future hiring. "Maybe you were planning on hiring six more people but maybe you are going to have to do with four and how are you going to make that happen?" he said. "The answers are going to be different with different teams."

He also noted that the company hopes to streamline some of its operations. "Sometimes we have a product launch process, which has probably, over many years, grown more complicated than maybe it needs to be," he said, noting that his 20% goal could be reached by paring down those complications. "At our scale, there is no way we can solve that unless units of teams of all sizes do better."
Pichai challenged the notion that fun should be equated with higher compensation and noted that cutting back on work perks shouldn't signal a decline in the company's culture.
During the meeting, Pichai also addressed the idea that cutting back on certain perks shouldn't signal a change in the company's culture. "I remember when Google was small and scrappy," he said. "We shouldn't always equate fun with money."

Earlier this year, Pichai and other executives fielded employee questions during a different all-hands meeting that focused on the results of its annual 'Googlegeist' survey, which revealed employees' dissatisfaction with compensation. At the time, they defended Google's compensation, but said that they'd monitor the growing employee dissatisfaction over the matter. 
Click here to read more about Google's productivity concerns (and its employees' compensation concerns).
For more Comp News, see our recent posts.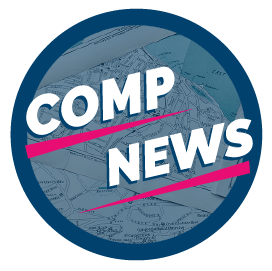 Comp News is brought to you by CompXL, the flexible compensation software provider that enables mid- to large-size organizations to implement competitive pay structures such as vested stock options and variable incentive pay.