COMP NEWS – Github, a Microsoft-owned internet hosting service for software development, has announced that it will lay off 10% of its staff, coming out to about 300 employees. Additionally, the company will be closing down its remaining offices and transitioning to a fully-remote workforce.
The tech layoffs keep on coming. Microsoft-owned GitHub today announced that it is laying off 10% of its staff through the end of the company's fiscal year. Before this announcement, which was first reported by Fortune, GitHub had about 3,000 employees. The company will also shutter all of its offices as their leases end, in part because of their low utilization, and move to a remote-first culture.

GitHub will also continue its hiring freeze, which it first announced in January, and also make a number of other internal changes to "protect the short-term health" of its business.
Github is pursuing other avenues of cost-cutting, such as extending the refresh cycle for its laptops.
In a move that's a bit unorthodox for a company that has prided itself on remaining independent of its corporate owner, GitHub is also moving to Teams for its video conferencing needs. And as another sign of cost cutting, it's moving its laptop refresh cycle from three to four years.

"Although our entire leadership team has carefully deliberated this step and come to agreement, ultimately, as CEO the decision is mine. I recognize this will be difficult on you all, and we will approach this period with the utmost respect for every Hubber," GitHub CEO Thomas Dohmke wrote in an email to the company's staff today.

He notes that he wants the company to become the "developer-first engineering system for the world of tomorrow," with a strong focus on AI. Given GitHub's recent focus on its Copilot and the overall shift at Microsoft toward AI-everything, that's maybe not unexpected.
To read more Github's layoffs, click here.
For more Comp News, see our recent posts.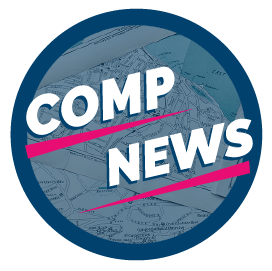 Comp News is brought to you by CompXL, the flexible compensation software provider that enables mid- to large-size organizations to implement competitive pay structures such as vested stock options and variable incentive pay.