COMP NEWS – The California Labor Laboratory is conducting a study on the health and welfare of gig workers in California.
By some estimates, California's alternate or gig work economy makes up to 40 percent of the state's workforce. Most of these project- and task-based work situations do not provide workers with job security, health and retirement benefits, or legal protections, yet little is known about how these working conditions affect workers' health. 
The purpose of this study is to shed light on the implications of gig workers not having the same benefits that a normal employee would have.
"The California Labor Lab is focused on understanding the implications for the health and welfare of workers even when workers are not afforded systematic protections that have come from traditional employment," said Ed Yelin, PhD, the director of the new center and a professor with UCSF's Institute of Health Policy Studies. "Alternative work arrangements have led to the diffusion of responsibility for the welfare of workers, with potentially harmful consequences for their health." 

The lab's research includes a longitudinal study of 5,000 working-age Californians; an examination of gender and race/ethnicity disparities in working conditions in the service sector; and an education and prevention campaign to prevent silicosis, a lethal lung disease that afflicts an increasing number of stone industry workers who are exposed to silica dust. 
In addition to the study, the California Labor Laboratory will also develop interventions to assist gig workers. The study will also promote policy change for gig workers.
Policy and regulatory changes will be necessary, but Banks said she will also explore forms of protection and empowerment such as worker cooperatives and associations, and tangible tools and solutions for employers. 
Read the full story here.
For more Comp News, see our recent posts.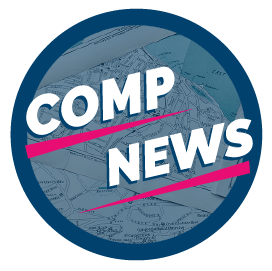 Comp News is brought to you by CompXL, the flexible compensation software provider that enables mid- to large-size organizations to implement competitive pay structures such as merit pay and multi-factor bonuses.