COMP NEWS – Gamestop, the brick-and-mortar video game retailer that gained infamy last year for its unprecedented stock squeeze, is now giving pay raises and stock options to thousands of employees in an effort to retain store managers.
GameStop is planning on giving pay raises and awarding stock to thousands of employees in an effort to retain valued workers and recruit talent to the video gaming chain.

The retailer will award stock to all its U.S. stores leaders and give raises to senior store staff, according to The Wall Street Journal. Store leaders will receive up to $21,000 in the company's stock, vesting in three annual installments.
Gamestop has undertaken a series of ambitious moves to reassert the company's financial stability following a collective effort by the retail investors on the internet to launch its stock value into the stratosphere. The retailer-backed "meme stock" leaped to such great heights that it directly led to the actual destruction of a multi-billion dollar hedge fund.
GameStop in the past year has added a new customer service center and leased more fulfillment center space. It has also launched a digital asset wallet and will soon debut a marketplace for trending nonfungible tokens (NFTs).

GameStop in June reported that its first-quarter sales increased eight percent with a loss of $157.9 million, compared to a loss of $66.8 million a year earlier. The company ended the quarter with cash or cash equivalents of $1.04 billion, up about $340 million from 2021.
An internal memo from CEO Matt Furlong details Gamestop's upcoming compensation changes:
"After spending a year strengthening our assortment, infrastructure and tech capabilities, we're now focused on achieving profitability, launching proprietary products, leveraging our brand in new ways and investing in our stores," Mr. Furlong wrote. "While we continue evolving our e-commerce and digital asset offerings, our store fleet will remain critical to GameStop's value proposition."

Mr. Furlong, who previously ran Amazon.com's business in Australia and served as a technical advisor to the head of the North American division, was brought on last year as part of chairman Ryan Cohen's strategy to transform GameStop. Mr. Cohen, the former co-founder and CEO of Chewy, has driven the push to drive GameStop's digital transformation since first acquiring about a 10 percent stake in the company in 2020.
To read more about Gamestop's new stock-driven compensation plans, click here.
For more Comp News, see our recent posts.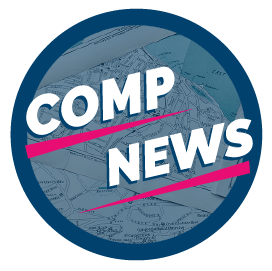 Comp News is brought to you by CompXL, the flexible compensation software provider that enables mid- to large-size organizations to implement competitive pay structures such as vested stock options and variable incentive pay.