COMP News – Ford recently announced that it will double 2021 bonuses for its lower-level employees and supervisors. These changes come after a wave of employee complaints concerning inequity in bonus amounts were levied against the company.
At issue are bonuses for lower-level salaried employees, whom the company refers to as general salary role, or GSR, and their direct supervisors, known as LL6 employees. Those employees recently were notified they'd be awarded 54% of their bonus targets for 2021, based on the company's results in North America. Meanwhile, higher-level employees — whose bonuses are based on global results — would receive 135% of their targets. Adding fuel to employees' ire, General Motors Co. recently notified its salaried workers they'd get 200% of their bonus targets.
While the company did not hit its performance targets, executives admitted that their bonus formula and projections were skewed as they did not account for unforeseen disruptions such as global supply chain disruptions that were not the fault of US employees.
"Plain and simple, we did not achieve our original automotive performance targets," he wrote. "However, we realize the formula for which we arrived at the AICP (annual incentive compensation plan) awards don't fully consider the unusual events that affected our business, such as the global microchip shortage and a continued pandemic."
As the pandemic continues, other companies are sure to face similar challenges in that targets are particularly difficult to set in such uncertainty.
"We set business targets for 2021 with the assumption that the pandemic would ease, and the supply of microchips would improve. Neither occurred," Galhotra wrote. "Our automotive business missed its business plan targets, while Ford's overall global performance was above target resulting in the AICP percentages communicated last week."

Going forward, he said, the company will "continue to refine" its process for awarding bonuses. The topic will be discussed at an upcoming company meeting.

Bonuses are scheduled to be paid out in March. Most of Ford's 56,000 hourly employees in the United States will receive up to $7,377 in profit-sharing. At GM, about 42,500 U.S. hourly workers will receive up to $10,250 in profit-sharing.
To read more about Ford's bonuses, click here.
For more Comp News, see our recent posts.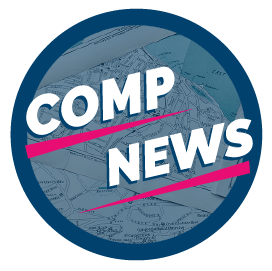 Comp News is brought to you by CompXL, the flexible compensation software provider that enables mid- to large-size organizations to implement competitive pay structures such as vested stock options and deferred cash compensation.