COMP NEWS – Many frontline workers are fighting for workers' compensation benefits when battling severe cases of COVID-19. However, legal battles are expected to take place over new legislations that expand access to workers' compensation for first responders and frontline medical providers.
Under the new legislation, which went into effect on July 1, the coronavirus is considered an occupational disease for those categories of workers, which include any health care provider involved in "diagnosing or treating" COVID-19 as well as firefighters, law enforcement officers, EMS workers and correctional officers. When claims are filed, it's presumed those workers contracted the virus on the job unless an insurer can provide clear and convincing evidence otherwise — a standard that's very difficult to meet in the case of common infectious diseases.
Proponents of the new legislation are claiming that it flips the burden of proof from the employee that is filing for workers' compensation to the organization. What's more, the provisions are set to be extended retroactively, meaning that COVID is considered occupational for some dating back to March 12th, 2020.
Even attorneys who represent the worker side of claims said the legislation amounts to an unexpected burden on insurers and employers. 

That's because when carriers charge for premiums, they base their rates on accidents and illnesses they expect to cover, said Michele Lewane, a workers' compensation attorney of more than 30 years who represents injured employees.

"It's kind of like saying, 'Smoking cigarettes is now a crime and we're making it illegal as of last year,'" she said. "I have a very hard time believing that anything like this is going to be accepted."
In times of unprecedented epidemics, the current workers' compensation structure is struggling to keep up. For the time being, many states are reviewing claims on a case-by-case basis.
Right now, experts say it's too soon to tell when the legislation might make its way to the courts. In Virginia, contested claims are settled by a deputy commissioner with the state's Workers' Compensation Commission and appealed to the full commission before they can go to the Court of Appeals.
Read the full story here.
For more Comp News, see our recent posts.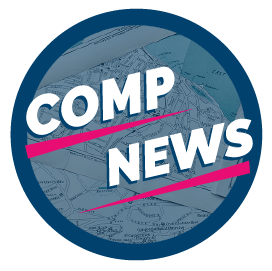 Comp News is brought to you by CompXL, the agile compensation software provider that enables mid- to large-size organizations to implement competitive compensation structures such as incentive pay and variable bonuses.