COMP NEWS – It seems like no employees are safe from layoffs these days, as according to a new report, even hackers are being laid off in the latest tech industry cullings.
Hackers and others perpetuating ransomware threats seem to be the latest tech industry workers navigating a shaky job market. 

As US Department of Justice investigators and companies beef up their oversight of cybersecurity threats, the impact of ransomware attacks — hackers demand ransom payments from targets — has been blunted, according to a Wall Street Journal report.

The increased vigilance has led to declines in both the number of such online ransomware attacks that certain cybersecurity professionals fielded last year and the size of ransom payments that hackers were trying to get for them, cybersecurity groups told the WSJ.

One hacker group called Conti even laid off 45 call-center operators last year who were working as part of an apparent scheme to spread ransomware attacks after the call centers failed to make money, the publication reported, citing an executive at Red Sense, an intelligence company.
Part of the impetus to lay off hackers may indirectly come from the U.S. Department of Justice, which has been ramping up its efforts to counter ransomware and digital extortion efforts.
The DOJ has signaled in recent years that it is ramping up its policing of cybercrime. In 2021, the agency created new groups internally, including the National Cryptocurrency Enforcement Team and the Ransomware and Digital Extortion Task Force. 

Such efforts have helped the DOJ investigate and extradite alleged hackers to the US, the agency said. For instance, federal prosecutors said last year that they brought in a man who had been detained in Poland to appear before a federal court. The agency said he had used the Sodinokibi/REvil ransomware against companies including software firm Kaseya. 

The agency has also stepped up its oversight amid high-profile attacks on domestic infrastructure, including the Colonial Pipeline hack that affected a 5,000 mile gas pipeline serving the East Coast of the US in 2021. 

In the DOJ's cybersecurity report in July, the department said it had been looking into more than "100 variants of ransomware" and groups it "suspected of causing over $1 billion in losses to victims." 
To read more about how even hackers getting laid off, click here.
For more Comp News, see our recent posts.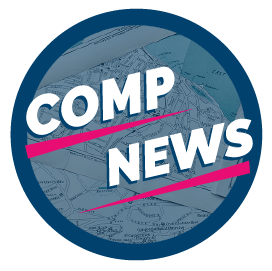 Comp News is brought to you by CompXL, the flexible compensation software provider that enables mid- to large-size organizations to implement competitive pay structures such as vested stock options and variable incentive pay.