COMP NEWS – A ruling in the US Court of Appeals 4th Circuit could bring massive implications for future compensation methods by altering the legal definition of wages.
A medical device company named Tactile Systems Technology Inc. must deal with a new ruling by the 4th circuit court after a lengthy legal battle from one of their former employees, Tracy Sempowich. The claim concerned the definition of "wages" in employment contracts.
The "critical portion" of the Equal Pay Act's language "says nothing about total wages; it places all the emphasis on wage rates," the U.S. Court of Appeals for the Fourth Circuit said. That makes wage rate "the proper metric," it said.
What does mean? In this case, a former manager sued the company over her lower base salary. Even though her commissions pushed her total compensation higher than her direct counterparts. Because she was paid a lower wage rate or salary for equal work the appellate court has ruled in her favor. An excerpt of BloomberLaw's interview with Judge Diana Motz explains it:
Just because wages can include commissions and salary doesn't "mean that all types of remuneration should be combined into one lump sum when comparing the earnings of a male and female employee," she said
The court's reasoning for this decision was very clear.
If it did, an employer could pay a woman half as much as a man and require her to work twice as long to make the same amount, the court said.
It is currently unclear all of the legal implications that this ruling could have any current or future legal battles. BloombergLaw believes that it could potentially alter the outcome of an ongoing legal battle over the US Women's Soccer teams' wages.
The ruling could provide a big boost to the U.S. women's soccer team, which is making a similar argument to the Ninth Circuit in its landmark Equal Pay Act suit.
To read more about the 4th Circuit's ruling, click here.
For more Comp News, see our recent posts.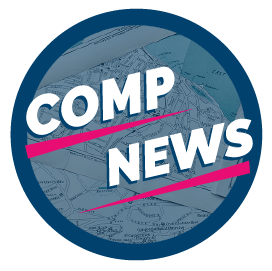 Comp News is brought to you by CompXL, the flexible compensation software provider that enables mid- to large-size organizations to implement competitive pay structures and incentives such as multi-factor bonuses and deferred cash compensation.