COMP NEWS – Ashneer Grover, entrepreneur and co-founder of fintech company BharatPe, is making a promising offer to employees at his new start-up – work faithfully for five years and receive a Mercedes-Benz in return.
Ashneer Grover, the founder and ex-board member of BharatPe, has been in news in the recent times for his stint in a reality show and during his departure from the company he founded. However, the entrepreneur has now moved on and is starting a new company, the details of which are still scanty. However, what is confirmed and is grabbing the attention of many people is the promise he is making for the new employees joining his company.

Ashneer Grover has started a new company named 'Third Unicorn' and is promising a brand-new Mercedes-Benz car to every employee who will join the company and stay in it for five continuous years. The entrepreneur, in one of his social media posts, has explained all things he is looking out for in the new people joining his company.
This is not the first time Ashneer Grover has made extravagant offers to loyal employees. Previously, he awarded luxury brand motorcycles to employees at his last venture, BharatPe.
Promising a car from a luxury brand like Mercedes-Benz might sound like a lucrative offer, though Ashneer is not executing such a step for the first time. During his stint in BharatPe, he awarded performance motorcycles from brands like BMW, KTM and Royal Enfield for the best-performing employees as bonuses. He offered these rewards to his employees at a time when companies did not give automobiles as bonuses or rewards. Soon after this news came in, many other companies also started giving luxury cars and motorcycles to their employees as joining bonuses or rewards for excellent performance in the company.

The move was done to attract fresh talent from all over the country. The domestic fintech firm said that they have selected 100 new people who will join the firm. The new joiners will get packages that will include perks like a BMW 310 bike, Jawa Perak, KTM 390 Duke, Apple Airpods, and Samsung Galaxy watch among others.
To read more about Ashneer Grover and his promise to buy a Mercedez-Benz for long-term employees, click here.
For more Comp News, see our recent posts.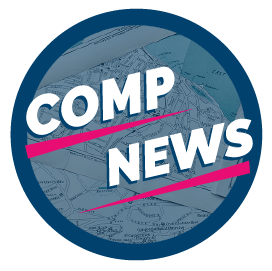 Comp News is brought to you by CompXL, the flexible compensation software provider that enables mid- to large-size organizations to implement competitive pay structures such as vested stock options and variable incentive pay.