COMP NEWS – U.S. employers aim to temper compensation increases in 2024 after several consecutive years of fast-rising pay raises.
U.S. employers are planning smaller pay increases in 2024 compared to this year—and organizations say increases could decline more if economic conditions worsen, new data finds.

A new survey out from consulting firm Mercer—which comes on the heels of several other compensation prediction surveys—finds that employers in the U.S. plan to raise their compensation budgets for merit increases by 3.5 percent for 2024, compared to the 3.8 percent they awarded in 2023. And they plan to raise their total salary increase budgets for nonunionized employees by 3.9 percent, compared to 4.1 percent in 2023.

Mercer surveyed more than 900 organizations in August for the results.

Lauren Mason, senior principal for career at Mercer, said that while the preliminary data show that compensation increases are declining slightly, they are still "well above pre-pandemic levels." That reflects the ongoing tightness of the labor market and low levels of unemployment.

But employers seem more cautious, given economic fears and concerns over a recession. In fact, 45 percent of employers told Mercer that "economic uncertainty" is the primary reason for slowing annual salary increases.

"If the labor market continues to stabilize and inflation cools further as we move toward the end of the year, compensation pressures are likely to continue to decline," Mason said.

Recent layoffs and financial strain on the tech industry also appear to be impacting merit budgets, with projected increases of 3.3 percent—a stark difference from historical trends, as the tech sector has typically led pay increases across industries. Several industries, including energy and consumer goods, though, are planning merit budgets above the national average, projecting an increase of 3.7 percent.
Multiple surveys predict around 4% salary increases in 2024.
Mercer's survey is the latest study predicting employer compensation strategies for 2024.

A June report by consulting firm WTW, which surveyed more than 2,000 U.S. organizations, predicted that employers are budgeting an average salary increase of 4 percent in 2024.

Research from Seattle-based compensation software firm Payscale found that U.S. employers are budgeting for 3.8 percent pay increases next year—down slightly from this year's average 4 percent bump. While more than three-fourths of U.S. companies plan to increase salaries in 2024 at the same level or higher than this year, according to Payscale's Salary Budget Survey, the percentage of organizations expecting to lower their salary increase budgets in 2024 has risen to 22 percent from 9 percent last year.

And total rewards association WorldatWork, which surveyed more than 6,500 employers, found that U.S. employers are budgeting an average increase of 4.1 percent in 2024.
To read more about how employers are planning to temper compensation increases in 2024, click here.
For more Comp News, see our recent posts.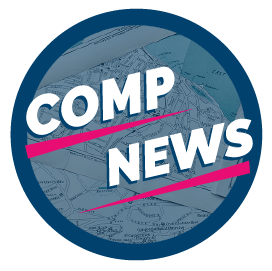 Comp News is brought to you by CompXL, the flexible compensation software provider that enables mid- to large-size organizations to implement competitive pay structures such as vested stock options and variable incentive pay.