COMP NEWS – Human Resources technology firm, Humi, is taking a new approach to compensation after workers go remote. Rather than tethering their compensation to local averages, the firm says they will now begin using national averages. Employees now have the ability to work wherever they please while maintaining a salary consistent with national averages, as opposed to location-based compensation.
Before its shift, Humi used local compensation ranges as a factor in employee salaries. But becoming remote-first, a decision made to ensure employees who continue working from home post-pandemic weren't at a disadvantage to their in-office colleagues, changed the company's outlook, said human resources director Andrea Bartlett. 

"We decided that Humi was going to use national averages as what anchors our compensation," Bartlett said in an interview. The company also consults market data on what other firms of its size and funding stage are paying. "It's next to impossible to say you're remote first and then penalize people who live in different cities or countries." 
However, other firms are embracing the allure of location-based compensation, only furthering the need for a flexible compensation module.
According to late September data from HR consulting firm Robert Half, 40 per cent of Canadian employers are planning to anchor a new employee's pay to their location, as opposed to 60 per cent who will connect it to the firm's head office. The percentage of employers considering employees' location is up significantly from 22 per cent in January, when Robert Half last asked the question. 
According to this data, it seems that many companies that allow for remote work will take a similar approach to Google, which is adjusting their employees' compensation based on where they choose to work. This move received some pushback as employees were left wondering if their pay would be docked for living in an area with lower costs of living, even if they were performing the exact same work.
Read the full story here.
For more Comp News, see our recent posts.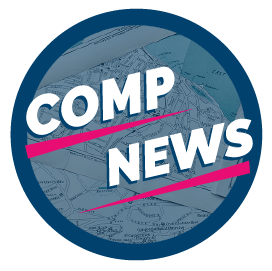 Comp News is brought to you by CompXL, the agile compensation software provider that enables mid- to large-size organizations to implement competitive compensation structures such as incentive pay and variable bonuses.