COMP NEWS – Over the last 18 months, pressure on the logistics industry has been increasing as the rising demand for drivers has outpaced the rate of new drivers entering the profession. Driver shortages have defined the trucking industry in 2021, and they may keep pace with this year too.
American Trucking Associations estimates that the industry needs 80,000 more drivers. That figure is expected to worsen in the years ahead with a lack of new drivers to offset retirements and growing demand.
These disparities have caused pay rates for drivers to increase and are encouraging logistics companies to further consider pay structure and benefits as methods of attracting and retaining drivers.
Many carriers over the past year have announced pay raises and other incentives to help with recruitment and retention. Some even have raised pay multiple times. But in such a competitive labor market, that alone often has not been enough.
A recent survey of truck drivers conducted by Professional Driver Agency and Conversion Interactive Agency aimed to identify what compensation structures were most preferred in the industry.
On Dec. 1, Professional Driver Agency and Conversion Interactive Agency released a survey on recruitment and retention. It found that 81.1% of drivers prefer a guaranteed pay model, 25.4% prefer a pay-per-mile model and only 13.4% prefer incentive-based pay. The 1,197 respondents were allowed to choose more than one preference.
The survey also asked respondents which issues were most influential on their decision to leave one carrier for another.
The survey also found that when drivers decide to leave a carrier the top issues are compensation (33.9%), home time consistency (21.6%), frustration (11%), communication (8.7%), relationship with driver manager (7.5%) and equipment quality (6.4%).
With stiff competition for drivers, it will be important for logistics companies to utilize the pay structure and benefit preferences that are highlighted in truck driver surveys as a strategy for retaining and attracting talent.
To read more about the trucking industry's driver shortage, click here.
For more Comp News, see our recent posts.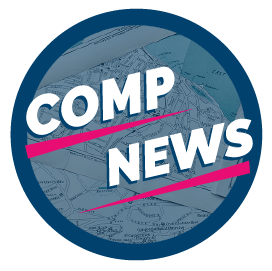 Comp News is brought to you by CompXL, the flexible compensation software provider that enables mid- to large-size organizations to implement competitive pay structures such as long-term incentive plans and multi-factor bonuses.