COMP News – Delta Airlines recently announced a "special profit-sharing payment" of $1250 to be paid to each of its employees this upcoming Valentine's Day. The bonus is coming after a rough year for the airline industry and Delta in particular. In fact, Delta reported a  $408 million net loss in the fourth quarter and only $280 million in net income for the year 2021 after $4.5 billion in federal relief funding.
2021 was a tumultuous year for Delta. The airline lost more than $1 billion in the first quarter. It posted a $652 million profit in the June quarter, helped by $1.5 billion in federal relief funding. It booked a $1.2 billion profit in the third quarter, fueled largely by relief money.
Delta is offering this one-time employee bonus of $1,250 as a "thank you" to employees and an incentive for them to stay on staff as many airlines struggle to retain workers.
The airline will pay out $1,250 to each employee who was with the company through its profitable second half of 2021, "in recognition of the fact that everyone has worked very hard through this very, very difficult year," Delta CEO Ed Bastian said in an interview with The Atlanta Journal-Constitution.

Many employers — including airlines — have struggled to retain staff or fill job openings during the pandemic amid worker shortages. Many are boosting pay and some are offering bonuses.
Before the pandemic, Delta made "profit-sharing payments" to its employees each year in February, but did not make any payments last year due to poor performance. While the bonus this year is good news for employees, it pales in comparison to pre-pandemic bonuses.
The last time the airline posted an annual profit was in 2019, when it had $4.8 billion in net income in a year that Bastian called the best in the company's history, benefiting from rapid growth and low fuel costs. That led the airline to pay out $1.6 billion in profit sharing bonuses to employees in February 2020, amounting to about two months of pay.
To read more Delta's airline employee bonus plan, click here.
For more Comp News, see our recent posts.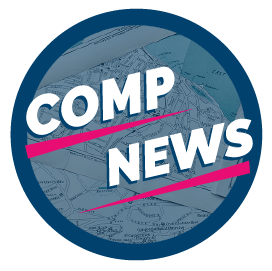 Comp News is brought to you by CompXL, the flexible compensation software provider that enables mid- to large-size organizations to implement competitive pay structures such as salary budget increases and deferred cash compensation.