COMP NEWS – Prestigious law firm Cravath, Swain & Moore is changing its pay structure to a performance-based plan, a huge shift for a law firm that has paid based on seniority for decades.
Cravath, one of the oldest law firms in the US, will shift from its renowned remuneration structure in which partners are paid solely on rank, marking a major turnaround for a firm that has long set industry standards on pay and culture. Its new model will incorporate performance elements as well as taking account of seniority.
According to the law firm, this move was to help ensure the company's survival in the current marketplace.
In a memo seen by the Financial Times presiding partner Faiza Saeed said the move to a more merit-based system would allow Cravath to "thrive in a dynamic marketplace while maintaining the values and culture . . . that define our firm." The news was first reported by the Wall Street Journal.
Other large law firms have already been attempting to lure away Cravath's top talent. Cravath's new performance-based pay structure will help combat those offers.
Cravath was one of the last remaining firms to operate a "pure lockstep" model. It is designed to foster collegiality and equality among partners but has come under pressure as rival firms have offered eye-popping pay deals to lure the best lawyers.
Cravath was one of the last firms to have the lockstep pay system in the industry before the switch to a performance-based pay system. There are only a few more law firms left that have this system.
The policy shift leaves few remaining lockstep firms in the world, including Debevoise & Plimpton in the US and London-based Slaughter and May.
To read more about Cravath, Swain & Moore's compensation structure, click here.
For more Comp News, see our recent posts.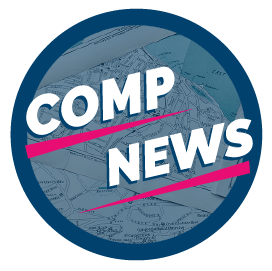 Comp News is brought to you by CompXL, the flexible compensation software provider that enables mid- to large-size organizations to implement competitive pay structures such as variable pay and long-term incentive plans.