COMP NEWS – A survey released by the National Foundation for Unemployment Compensation and Workers' Compensation has highlighted the impact of COVID-19 on worker's compensation.
The annual Workers' Compensation Fiscal Data Research Bulletin showing state workers' compensation system payments and costs from 2011 to 2020 has been released by the National Foundation for Unemployment Compensation and Workers' Compensation. The report is based on National Academy of Social Insurance (NASI) data.

As the industry emerges from the pandemic, the bulletin begins to reflect on the impact of COVID-19 and the recession of 2020 after the expansion of the economy from 2011 to 2019.

Douglas J. Holmes, president of the National Foundation for Unemployment Compensation & Workers' Compensation, explained that while the impact on reported workers' compensation data was not quantified, "the total cost of medical in 2020 went down largely because fewer people were working. This happens as a result of every recession, to some degree."
While an understanding of COVID-19's impact on workers' comp is becoming clearer, the report claims that further research and data is needed to better understand it.
Indeed, the National Conference of State Legislatures reported at the beginning of the 2022 that 11 of 28 states that passed presumptions in their workers' compensation laws for COVID infection were rebuttable.

The National Council of Compensation Insurance (NCCI) fleshed this out further in its early 2022 report. Nine states enacted COVID-19 workers' compensation presumptions (Alaska, California, Illinois, Minnesota, New Jersey, Utah, Vermont, Wisconsin and Wyoming) in 2020, followed by additional states with more specificity and exceptions in their presumptions.

Holmes said that the data also cannot fully reflect COVID because of other complicating factors. "In cases in which the circumstances showed that individuals were infected during employment and the illness arose in the course of employment, the illness would likely be covered and compensable," he said.

"However, the medical expense associated with COVID-19 in most cases was likely to be minimal (med only) or for treatment over a short period of time. COVID-19 (as an infectious disease) may have been covered under sick leave or disability leave, and may not have been reported through the workers' compensation system."
To read the report about COVID's long-term effects on workers' comp, click here.
For more Comp News, see our recent posts.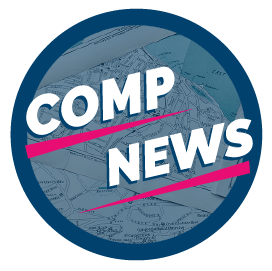 Comp News is brought to you by CompXL, the flexible compensation software provider that enables mid- to large-size organizations to implement competitive pay structures such as vested stock options and variable incentive pay.