COMP NEWS – A growing list of politicians on both sides of the political aisle are introducing legislation to raise teachers' salaries.
There's a growing list of politicians, conservatives and liberals alike, who back raising teacher pay.

But while members in both chambers of Congress, multiple governors and President Joe Biden all agree that the issue deserves attention, amid high inflation and an ongoing shortage of instructors, they disagree on whether it needs the federal government to offer a solution — and if so, how.

Nationally, teachers' median pay was about $61,000 in 2021, according to the U.S. Bureau of Labor Statistics, meaning half of teachers made less than that and half made more.

Compensation can vary widely: California, Massachusetts and New York's average teacher wages top $85,000 annually, labor statistics show, while Oklahoma and Mississippi on average pay teachers less than $50,000.

Last week, Arkansas' Republican Gov. Sarah Huckabee Sanderssigned into law the LEARNS Act, a sweeping package which, among many other changes, increases the minimum salary for public and charter school teachers in her state from $36,000 to $50,000.\
Vermont Senator Bernie Sanders and other Democratic senators also began pushing for higher pay, proposing legislation that would raise public school teacher salaries even higher to $60,000.
Vermont Sen. Bernie Sanders wants to go further. On Thursday, he introduced the Pay Teachers Act which, like a similar legislative proposal in the House, would raise public school teacher salaries nationwide to $60,000 or higher.

"There is a major teacher crisis in America and we need to significantly attract more people into the teaching profession," Sanders, chairman of the Senate Committee on Health, Education, Labor and Pensions (HELP), told ABC News. "Probably the easiest — the fastest — way to do that is by raising the minimum salary to at least $60,000," he said.

Sen. Mike Braun, R-Ind., who sits on the HELP committee with Sanders, said he supports the premise behind the bill but would like it to be tied to performance. Braun said a larger overhaul of the system may attract more educators.

Florida Democratic Rep. Frederica Wilson, a career educator, introduced the American Teacher Act last month with Rep. Jamaal Bowman, D-N.Y., a former principal. Their bill would incentivize states to raise minimum salaries to $60,000 for public K-12 teachers, through a grant program at the U.S. Department of Education, as well as mandate yearly increases congruent to inflation.
It remains to be seen whether these movements will coalesce into a piece of legislation that could pass in a divided Congress.
Whether there's a majority in the currently divided Congress to pass either Sanders' or Wilson and Bowman's bill — or any push to increase teacher pay nationally — remains unknown. Other Republicans and Democrats disagree with how this issue should be handled and said they're wary of Congress stepping in.

"There are constitutional questions, but there are also logical questions about it," Sen. Marco Rubio, R-Fla., said. "I think everyone would love for teachers to make more, but teachers don't work for the federal government, so they should talk to their school boards and state legislatures."

The House's Education and the Workforce Committee chairwoman, Rep. Virginia Foxx, advocated for increased teacher pay when she was in the North Carolina state legislature. Congress, however, shouldn't force a national policy where the states would know better, she said.
To read more about legislative efforts to raise teachers' salaries, click here.
For more Comp News, see our recent posts.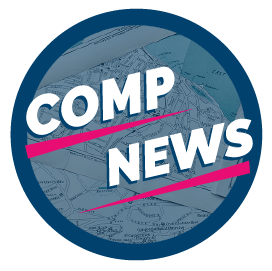 Comp News is brought to you by CompXL, the flexible compensation software provider that enables mid- to large-size organizations to implement competitive pay structures such as vested stock options and variable incentive pay.