COMP NEWS – A new survey has indicated that companies are still struggling globally to attract and retain the talent they need, leading many organizations to reexamine their compensation strategies.
Employers are taking a variety of actions to attract and retain talent, including increasing workplace flexibility; applying a broader emphasis on diversity, equity and inclusion; offering incentives such as sign-on bonuses or equity/long-term incentives; and raising starting salary ranges.

Of course, global employers are also taking a variety of pay-related actions to retain talent, including:

A compensation review of specific employee populations (48%)
Targeted increases for specific employee populations (44%)
One-off cash payment, such as a retention bonus, lump sum payment or allowance (42%)
Full compensation review of all employees (37%)
Changes in compensation philosophy, such as updating salary ranges, extending pay-range maximums (30%)
One-off equity/long-term incentive payments or grants (28%)
Higher base salary increases for all employees (26%)
The study found that an overwhelming majority of organizations – 96% of them – have increased salaries and salary budgets since last year.
Globally, an astounding 96% of organizations have increased salaries – and salary budgets – to rates not seen in nearly 20 years (compared to 63% in 2020), said the report's author, Hatti Johansson, global innovation and product development leader of rewards data intelligence at WTW.

Among those organizations that reported higher 2022 actual salary budgets compared to 2022 projections, the most cited reasons were:

Concerns over a tight labour market (57%)
Concerns related to cost management, such as inflation or rising cost of supplies (57%)
Employee expectations/concerns (47%)
The industry struggling the most to attract and retain talent is the IT industry, with almost three-quarters of organizations struggling to find new talent.
Attracting and retaining IT and digital talent remains the biggest challenge for companies around the world, and it's an even bigger problem for employers than it was in 2021, according to a recent survey from WTW.

IT/digital talent remains the top employee group posing a challenge for attraction (75%) and retention (59%), said WTW's July 2022 Salary Budget Planning Survey. The global survey (including results from Canada) could certainly apply to Canadian P&C companies, which often continue to struggle with legacy systems and outdated digital processes.
To read more about the survey and its findings on talent attraction and retention, click here.
For more Comp News, see our recent posts.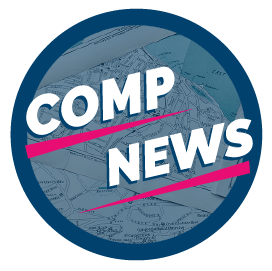 Comp News is brought to you by CompXL, the flexible compensation software provider that enables mid- to large-size organizations to implement competitive pay structures such as incentive-based compensation plans and pay equity programs.