COMP NEWS – Many companies are expecting additional utilization of healthcare benefits in the year 2022. These additional costs are reported to stem from non-essential surgeries and procedures that were put off during the pandemic, as well as higher utilization of emotional wellbeing benefits.
U.S. companies expect health benefit costs to rise 5.2% next year as employees seek care that they deferred during pandemic lockdowns and support for their emotional wellbeing, data from a Willis Towers Watson survey of 378 employers found.
These additional healthcare benefit costs will serve as an added cost to employers that are not always recognized by employees. But, employers are not sitting idly by as they search for ways to mitigate the impending increase.
Employers are taking several steps to hold down health care costs for both themselves and employees, including indexing premiums to pay levels, reducing the number of in-network providers, and increasing on-site health promotion, WTW said.
While reducing the number of benefits could be a viable strategy for some, it simply is not an option for those companies that are already struggling to retain talented employees. These increasing healthcare costs only add to the cost pressures facing company leadership in 2022, as inflation has led to expected wage increases.
U.S. manufacturers see workforce shortages as their biggest risk and, during the next 12 months, plan to increase wages by 3.5%, a record rate in quarterly surveys dating to 1997, according to the National Association of Manufacturers.

CFOs already face high-cost pressures for company health care, and expect spending to rise 5.5% this year compared with 2.1% in 2020, WTW said.

CFOs should view money budgeted toward health care as an investment rather than an expense, helping to retain talent, increase productivity and avert the costs from poor employee health, company health plan experts said.
Read the full story here.
For more Comp News, see our recent posts.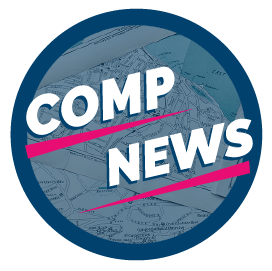 Comp News is brought to you by CompXL, the agile compensation software provider that enables mid- to large-size organizations to implement competitive compensation structures such as incentive pay and variable bonuses.