COMP NEWS – Columbus, GA approved the spending of up to ten million dollars in bonuses for public safety employees. Eligible employees will include police officers, firefighters, and EMS.
Columbus Council approved a resolution Tuesday to spend an estimated $10 million for temporary sign-on and retention bonuses for officers with the police department, the sheriff's department, the Muscogee County Prison, and the city's fire and EMS operations.
In addition to these bonuses, this approved spending will include an increase in sign-on bonuses in addition to the public safety employee bonuses.
Under the resolution, newly-hired officers with the Columbus Police Department, the Muscogee County Sheriff's Office and the Muscogee County Prison will see their sign-on bonus increase to $5,000.
These sign-on bonuses for public safety employees will be paid in two separate installments, with both paid out within the course of one year.
The bonus will be paid over the course of the year. Half will be paid once the officer completes the academy, which usually takes six months. The other half will be given when the officer completes their training at the end of their first year. The city expects to give $635,000 in sign-on bonuses based on hiring trends for the last five years.
For the actual public safety employee bonuses, these bonuses will be in the form of a $1500 retention payment every 3 months.
New and current Columbus police officers, 911 communications technicians, county prison officers, sheriff's officers and fire/EMS personnel will all receive a $1,500 retention bonus every three months. The city expects to spend nearly $9.5 million in retention bonuses.
To read more about Georgia's public safety bonuses, click here.
For more Comp News, see our recent posts.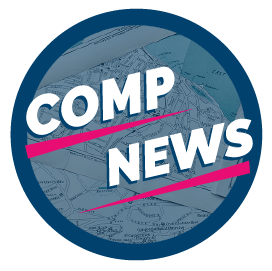 Comp News is brought to you by CompXL, the flexible compensation software provider that enables mid- to large-size organizations to implement competitive pay structures such as long-term incentive plans and multi-factor bonuses.