COMP NEWS – A report from The Commonwealth Institute for Fiscal Analysis, a non-profit advocacy group, found that many city employees in Virginia Beach and Newport News do not earn enough compensation from their jobs to support a family.
The report, released last month by The Commonwealth Institute for Fiscal Analysis, includes new analyses of public employee salaries in Virginia Beach and Newport News compared with the cost of living in those cities.

To afford the standard of living in Newport News for a single person, an employee would need to make $37,793, according to the report. One out of every six full-time city employees makes less than that.
The report also showed that 25 percent of non-management positions within the city do not make enough to support a family.
When the study was narrowed to non-managerial positions in front-line departments such as general services, human services, libraries and waterworks, it found more than 25% of workers do not make enough to maintain a "basic yet decent quality of life in Newport News."
In Virginia Beach, four out of ten city employees do not make enough money to meet the standard of living.
In Virginia Beach, a single employee needs to make $43,451 to support themselves with a quality standard of living, but four out of 10 employees make less, according to the report.
Virginia Beach announced plans to increase employee compensation and benefits.
In addition to financial compensation, Virginia Beach announced in October it had implemented other perks to retain employees including additional paid time off, parental leave, pandemic bonuses and stipends for acquiring certifications. Pending the findings of its survey, Russell said the city will consider increasing compensation as well as other offerings including childcare, student loan assistance and increased flexibility to complete 80 hours of work over two weeks.
You can read the full story about the city's wage issues here.
For more Comp News, see our recent posts.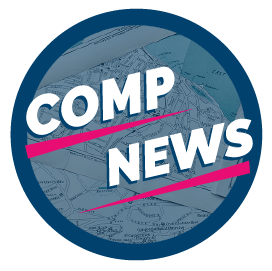 Comp News is brought to you by CompXL, the flexible compensation software provider that enables mid- to large-size organizations to implement competitive pay structures such as incentive compensation plans and multi-factor bonuses.