COMP NEWS – CEO pay packages continued to rise in 2021, with total compensation for executives rising by over 12% last year on average.
The median pay package for chief executives of the biggest U.S. companies reached $14.7 million in 2021, setting a sixth-straight annual record as strong profits and robust markets boosted performance measures.

Total compensation rose by at least 12% for most of the executives, and most companies recorded annual shareholder returns of nearly 30%, according to a Wall Street Journal analysis of data for more than 400 companies from MyLogIQ LLC.
A large part of CEO compensation often comes in the form of stock options, sometimes accounting for over three-fourths of their total pay.
Roughly two-thirds of CEO compensation comes in the form of stock or stock-option awards, which typically vest over several years. For the 25 top-paid CEOs—each of whose packages exceeded $35 million—equity accounted for 78% of their total compensation. Once again, the highest-paid CEOs were concentrated in the technology and media sectors.
The highest-paid CEOs weren't necessarily with the highest-performing companies.
Only one of the 25 highest-paid CEOs in the Journal analysis headed one of the 25 best-performing companies: Applied Materials Inc.'s Gary Dickerson, who received $35.27 million in 2021 compensation. The semiconductor-equipment maker posted a total shareholder return for the year of 132.6%, well above the median of 29.6%.
To read about the highest-paid and highest performing CEO's of 2021, click here.
For more Comp News, see our recent posts.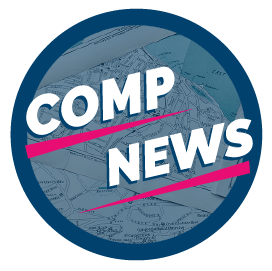 Comp News is brought to you by CompXL, the flexible compensation software provider that enables mid- to large-size organizations to implement competitive pay structures such as deferred cash compensation and employee bonus plans.