COMP NEWS – The Great Resignation is making it difficult for employees to retain their employees. But for one CEO, he's actually paying his workers to resign – and it's helping him retain his top talent.
Chris Ronzio, the CEO of Trainual, a software company in Arizona that helps small businesses onboard, train, and scale teams, told Insider that he paid employees to quit. He said the strategy helped him keep top talent across the industry, as well as maintain a strong company culture.

"With today's market, hiring teams have to move quickly to assess candidates and get them through the process to a competitive offer, so it's impossible to be right 100% of the time," Ronzio said.

He added, "The offer to quit allows the dust to settle from a speedy process and let the new team member throw a red flag if they're feeling anything but excited."
Ronzio has said that the offer helps retain workers who want to be involved and invest with the company. In the long term, Ronzio says, the decision to resign after two weeks saves the company the long-term costs of training.
It also holds the hiring team accountable because there's a cost to the business if they get it wrong, Ronzio said.

The logic behind the two-week window is that there's less disruption to the business than there would be after a longer period of time, when the company has invested more in the employee.
By turning down the resignation bonus, employees are investing in their own futures with the company. The long-term benefit is a win-win scenario for both employer and employee.
But what about the employees who decide to stay? Ronzio said that employees don't receive any specific incentive for continuing at the company. "Those who refuse the $5,000 miss out on something 'extra' at this point in the timeline because they believe the long-term value of sticking with us is worth much, much more."
To read about how this CEO is offering buy-out bonuses to retain his top talent, click here.
For more Comp News, see our recent posts.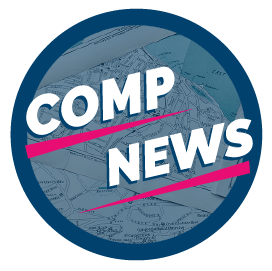 Comp News is brought to you by CompXL, the flexible compensation software provider that enables mid- to large-size organizations to implement competitive pay structures such as long-term incentive plans and multi-factor bonuses.