COMP NEWS – Canada is on the search for a new Federal Ethics Commissioner. Specifically, they're looking for one that will work for cheap — or nearly two-thirds of the salary that previous Ethics Commissioners have worked for.
OTTAWA — The Liberal government is cutting the pay of the next person hired to oversee its ethical issues by more than $110,000 per year, even though the outgoing ethics commissioner recently criticized the government for not taking ethics "more seriously."

On March 28, the federal government launched an "open, transparent and merit-based" selection process to find the next Conflict of Interest and Ethics Commissioner, whose job is "promoting and safeguarding a critical part of the public sector's core values and ethics."

The promised salary starts at $228,900 and can reach up to $269,200.

What the job posting doesn't advertise: that's a $110,000, or 33 per cent, pay cut, the National Post has learned.
The salary decrease has brought criticism from policy administrators and critics who believe the office will attract more junior candidates at the expense of the office's efficiency.
Robert Shepherd, professor at Carleton University's School of Public Police and Administration, says it's hard to explain why the government suddenly felt the need to significantly cut the ethics commissioner's job. He suspects it was a "technocratic" decision by PCO to bring the salary in line with some other officers of Parliament.

"The question that I have for Privy Council is, no one is complaining about the $338,000 (salary). So why, in this case, are we dropping it by $100,000?" he said in an interview.

He believes it will have a serious negative impact on the office's reputation and ability to attract someone like Mario Dion again, thus diminishing its effectiveness.

The law states eligible candidates must either be former judges or members of a federal or provincial board, commission or tribunal with relevant experience.

"It's just going to lower completely the status of the office, not because of the salary, but because of the likely persons that are going to be looking to apply for that position," Shepherd said. "The effect may be that the office will be less effective than it was before with a more junior person at the helm."
To read more about Canada hunt for a new Federal Ethics Commissioner, click here.
For more Comp News, see our recent posts.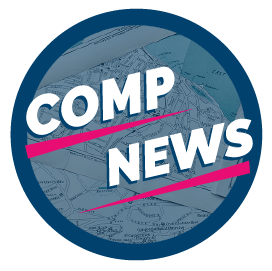 Comp News is brought to you by CompXL, the flexible compensation software provider that enables mid- to large-size organizations to implement competitive pay structures such as vested stock options and variable incentive pay.