COMP NEWS – California has passed a new law that will take effect in 2024 that allows workers to take up to five days off for suffering "reproductive loss," such a miscarriage or failed adoption.
California workers can take five days off for reproductive loss under a new law. SB 848, which was signed Tuesday by Gov. Gavin Newsom, takes effect Jan. 1. 
The law expands the state's protected leave and defines "reproductive loss" as a failed adoption, failed surrogacy, miscarriage, stillbirth or unsuccessful assisted reproduction experienced by the employee or their spouse or domestic partner. 
SB 848 covers all public employers and private employers with at least five workers and any employee at those companies who has worked there for 30 days. 
The reproductive loss leave can be utilized several times for workers suffering multiple losses.
The reproductive loss leave is similar to California's bereavement leave, attorneys from Fisher Phillips said in a blog post for the firm. As with bereavement leave, workers don't need to take the five days consecutively but must use them within three months. 

If an eligible worker experiences more than one reproductive loss in a year, they are entitled to 20 days of leave total, compared to 15 days for bereavement leave, according to a FAQ published by the California Civil Rights Department. And workers aren't required to provide documentation to their employers for reproductive loss leave. 
To read more about California's reproductive loss leave, click here.
For more Comp News, see our recent posts.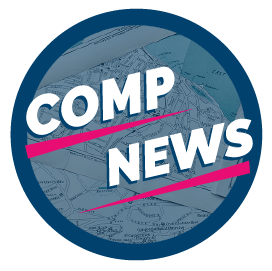 Comp News is brought to you by CompXL, the flexible compensation software provider that enables mid- to large-size organizations to implement competitive pay structures such as vested stock options and variable incentive pay.