COMP NEWS – A British railway company is retaliating against employees who recently participated in organized strikes by refusing to pay out their annual bonuses.
The company that owns and manages Britain's vast railway network has taken a firm stance against employees who participated in major strike action over the past year: it won't pay them their annual bonuses.

Network Rail's move has stoked further anger within its workforce, according to the Financial Times, as up to 20,000 staffers could be affected by the decision.

It comes at the heels of a protracted dispute between Network Rail and the Rail, Maritime and Transport Workers union (RMT) over pay. The disagreement, which resulted in the U.K.'s biggest train strike in decades, concluded in March with RMT accepting a 9% pay rise offer from the company.

However, Network Rail could now face further friction with the rail union following the withholding of bonuses.The group reported a loss after tax of £1.1 billion ($1.38 billion) for the year to March 2023, with poor freight and rail performance due to strikes impacting the company's returns.
Railways strikes surged in 2022 as employees fought for higher pay to combat a nationwide cost-of-living crisis.
Railway strikes began last year amid growing calls for higher pay as inflation ravaged Britain's economy and a cost-of-living crisis hurt people's spending power. Workers in other industries like healthcare and warehousing also raised the alarm on how wages weren't keeping up with surging costs. 

In February, the British government found that strikes across the country had resulted in a loss of 2.47 million working days in the six months to December 2022. Strikes impacting railways were linked to a drop in consumer spending as fewer people were able to commute to work and buy coffee or breakfast.

Railways help connect the sprawling suburban areas of the U.K. with its urban city centers, serving as the lifeblood of the country's economy.

Although RMT and Network Rail have agreed to a pay rise, the worker's union is still in dispute with the Railway Delivery Group—an industry body representing train operating companies—over working conditions, pay and job security. Rail workers are continuing to strike into early September in their fight for a "just settlement" with RDG, Lynch said in a statement earlier this month.
To read more about the British railway company denying bonuses to workers who went on strike, click here.
For more Comp News, see our recent posts.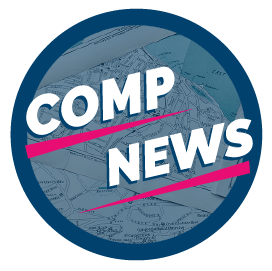 Comp News is brought to you by CompXL, the flexible compensation software provider that enables mid- to large-size organizations to implement competitive pay structures such as vested stock options and variable incentive pay.