COMP NEWS – Botoff Consulting has released its first Family Office Compensation Survey for Europe and the UK.
LOS ANGELES–(BUSINESS WIRE)–Botoff Consulting, a boutique compensation consulting services firm, is pleased to announce the release of our inaugural Family Office Compensation Survey: Europe and UK Report. This robust study, developed in collaboration with The Somers Partnership, focuses on 17 key positions typically found within family offices, whose compensation is likely to differ from market levels in general industry.

"Reliable compensation data for family offices in the UK and Europe has been hard to come by and, as a result, family offices in this region have struggled to accurately benchmark their compensation structure against other family offices of similar size and complexity," said Mark Somers, Founder of The Somers Partnership. "Trish Botoff and the team at Botoff Consulting are the foremost authority on family office compensation. Their meticulous attention to detail and thorough understanding of the family office sector and compensation, in particular, has resulted in a comprehensive report that will be invaluable to UK and European family offices as they set and review compensation packages for their staff."

The 2022-2023 Europe and UK Family Office Compensation Survey includes responses from 200 participating family offices and the professionals who work for them. This report presents survey findings and trends impacting compensation in family offices; compensation data reflects 2022 base salary, bonuses, and incentives.
To read the Botoff survey, click here.
For more Comp News, see our recent posts.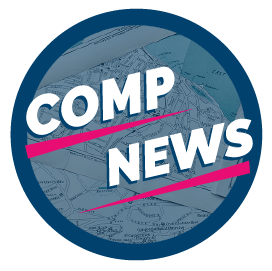 Comp News is brought to you by CompXL, the flexible compensation software provider that enables mid- to large-size organizations to implement competitive pay structures such as vested stock options and variable incentive pay.