COMP NEWS – Boeing is paying out over $500 million in annual bonuses to employees in Washington. Despite that, some workers' and executives' were slashed compared to compensation in recent years.
Boeing paid out $513 million in annual bonuses to 64,000 employees in Washington, much of that in paychecks this week, a substantial boost for the economies in King and Snohomish counties.

Companywide, Boeing paid out $1.2 billion pretax in annual bonuses to just over 143,000 employees.

Members of the Machinists union, who were paid their bonuses last month, saw them severely cut compared to last year. White-collar employees, paid Thursday and including members of the engineering union, fared better.

However, those in Boeing's Defense division got considerably lower bonuses than those in the other business units.

Separately, on Friday an annual regulatory filing disclosed the compensation given to Boeing's top executives in 2022, a year in which Boeing lost $5.1 billion, the fourth straight year of losses.
Several business targets were missed in 2022, including employee safety and quality targets, which reduced bonuses paid out to several employee groups.
The employee safety and quality targets were not achieved in 2022, though the other three targets were met.

Financial performance varied by business unit. As a result, employees in the Defense and Space division, which performed poorly last year, will get 71% of their target bonus.

In contrast, Commercial Airplanes employees will get 116%; those in the Services unit 148%; and corporate employees 111%.

For about 15,600 members of the Society of Professional Engineering Employees in Aerospace, the bonus for meeting target was set at 5% of their 2022 salary. Depending on which business unit they are in, they will get either 71%, 116%, 148% or 111% of that amount.

The result is that SPEEA engineers got an average pretax bonus this week just shy of $7,700 while SPEEA technical staff got $5,900 on average.

The bonuses of the 26,000 members of the International Association of Machinists union at Boeing are calculated purely on safety, productivity and quality metrics.
To read more about Boeing's bonuses to both workers and executives, click here.
For more Comp News, see our recent posts.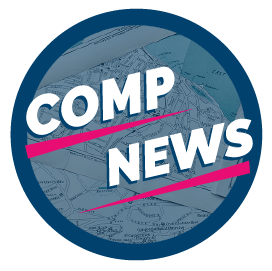 Comp News is brought to you by CompXL, the flexible compensation software provider that enables mid- to large-size organizations to implement competitive pay structures such as vested stock options and variable incentive pay.