COMP NEWS –  Bitcoin and other cryptos fell drastically last weekend, indicating that investors still see them as a very high-risk asset class.
Bitcoin and other cryptocurrencies fell sharply at the start of the weekend, another sign that investors were pulling back from riskier bets after last week's stock-market selloff.

Bitcoin, the largest cryptocurrency by market value, plunged more than 20% to $42,000 at midnight Eastern Time on Saturday before bouncing back somewhat, according to data from CoinDesk. It was trading at $49,300 early Sunday, still down about 8% since late Friday and down 13% since the start of the month.

The declines were widespread across the cryptouniverse. Other widely traded cryptocurrencies including Solana, Dogecoin and Shiba Inu coin lost more than a fifth of their value.
This volatility could be what largely stands in the way of crypto being adopted by more businesses and being offered to employees as a payment option. For companies to hold crypto in order to pay their employees, they are being asked to take on price-movement risk for their period of holding.
Cryptocurrencies move much more than stocks or government-issued currencies. The week was a roller-coaster ride for the stock market, with investors uncertain about the course of the pandemic and inflation. 
In addition, cryptos look to face more challenges in the new year as the Fed is prepared to raise interest rates in the new year, a move that makes speculative assets less attractive to investors.
When the Federal Reserve raised rates in 2017 and 2018, bitcoin prices fell dramatically, referred to among crypto aficionados as a bitcoin winter. The coin took off again during the pandemic. Bitcoin hit an all-time high on Nov. 9 of $67,802.
To read more about Bitcoin's recent adjustments in value, click here.
For more Comp News, see our recent posts.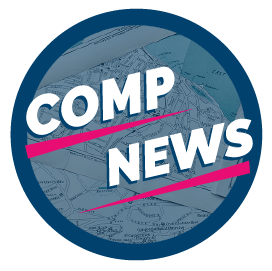 Comp News is brought to you by CompXL, the flexible compensation software provider that enables mid- to large-size organizations to implement competitive pay structures such as variable pay incentives and deferred cash compensation.