COMP NEWS – A bill introduced in the U.S. House of Representatives could provide a new classification for gig workers while simultaneously eliminating existing compensation protections, such as minimum wage and overtime laws, for those same workers.
A bill introduced in the U.S. House of Representatives would amend U.S. labor law to establish a new classification for gig workers, denying them the right to a minimum wage and other employment protections.

The "Worker Flexibility and Choice Act," or HR 8442, would change the Fair Labor Standards Act so that "employee" does not include a person who has entered into a worker-flexibility agreement, such as workers for gig companies like Uber Technologies Inc. UBER, +0.60%, DoorDash Inc. DASH, -0.46%, Lyft Inc. LYFT, -0.14% and others. The bill would amend Internal Revenue Code to say that an individual who enters into any such agreement would not be treated as an employee, and the company for which that person performs a service would not be treated as an employer.
The bill would enshrine certain protections, such as discrimination and retaliation protections, in law. However, the bill would also eliminate federal, state, and local standards for minimum wage and overtime laws for workers classified under the new gig economy classification.
The bill, introduced by Rep. Henry Cuellar, D-Texas, and co-sponsored by Reps. Elise Stefanik, R-N.Y., and Michelle Steel, R-Calif., calls for workers subject to worker-flexibility agreements to have some rights guaranteed to employees, such as those related to privacy, nondiscrimination, nonharassment, nonretaliation and safety, plus time off under the Family and Medical Leave Act. It does not call for wage and hour protections to which employees are entitled — including rules on minimum wage and overtime — and would supersede all federal, state and local laws on wages for workers in a worker-flexibility agreement.
While the bill has mixed support among Democrats and Republicans, some believe it is unlikely to pass congress and receive President Biden's signature.
"This federal bill would effectively get rid of the minimum wage and overtime compensation in one swoop," said Veena Dubal, a professor at UC Hastings College of the Law who studies the gig economy. "The idea is that in exchange, a worker would get 'flexibility' associated with gig work. But this is a false dichotomy. Workers should have time flexibility and a wage floor.  And they can — under an employment model."

Mark Spring, a partner at CDF Labor Law LLP who represents management in union-management dealings, said he thinks the legislation is a "good starting point" toward a middle ground in the continuing worker-classification battle. But Spring said he doubts the legislation will pass if labor groups oppose it.

"Given the [majority Democratic] makeup of Congress and the position President [Joe] Biden has with respect to unions, it would make it difficult to get it through Congress and signed by Biden," he said. Last year, Biden signed an executive order to create a White House task force to promote labor organizing.
Labor unions claim the bill will roll back essential compensation protections for employees in the gig economy.
Labor unions and labor-law experts decried the newly introduced bill as anti-worker and warned against an expansion of the gig-economy business model to other industries.

"This bill isn't about worker flexibility — it's a contortion to let corporations deny workers rights, protected wages and job security," said Sean O'Brien, Teamsters general president, in statement to MarketWatch on Wednesday.

Another union, the Transport Workers Union of America, called the legislation dishonest.

"Claiming this bill provides anyone other than the bosses any benefit is a boldfaced lie," said John Samuelsen, international president of the TWU, in a statement.
To read more about the House's legislation and how it will affect gig workers' compensation protections, click here.
For more Comp News, see our recent posts.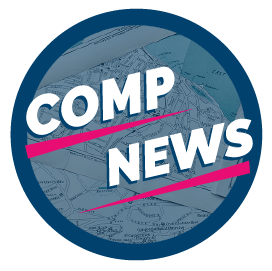 Comp News is brought to you by CompXL, the flexible compensation software provider that enables mid- to large-size organizations to implement competitive pay structures such as incentive-based compensation plans and pay equity programs.