COMP NEWS – Employee expectations are continually changing in today's marketplace, with an increased emphasis on compensation transparency and workplace flexibility. A recent beqom survey shows how compensation impacts talent shortages as more and more workers signal that they want to see pay transparency when applying for jobs.
More than one in four (27%) Americans believe employers should provide pay transparency in job postings, and 61% are more likely to apply to a job that shares a salary in the job posting, according to a new survey by beqom, a leading cloud-based compensation software provider. The pandemic has upended the way Americans think about work, increasing employee expectations of transparency and flexibility. In fact, 80% of Americans expect their employers to allow them to work remotely multiple days a week and 82% expect flexibility in their hours.
These expectations legitimize the possibility of offering additional benefits in exchange for a lower salary. As the pandemic has changed the way workers are thinking about benefits, many workers are indicating that they would trade some of their salaries for additional time off and benefits. 
More than half (52%) of Americans expect their salary will be higher in a new role due to the pandemic – this is particularly true for Gen Xers (58%) and Millennials (56%), compared to Gen Zers (43%) and Baby Boomers (30%).
Respondents named some benefits for which they might be willing to take a salary that is lower than the market average, and these included: flexible working hours (77%), remote work options (71%), and a higher number of PTO days (70%).
As compensation continues to evolve, offering flexibility to employees is more important than ever. Certain benefits, such as extending remote work, are gaining popularity according to the study.
The majority (77%) of Americans would take a salary lower than market average if they had flexibility in working hours.
Nearly two-thirds (65%) of Americans are willing to take a pay cut to work remotely.
Read the full story here.
For more Comp News, see our recent posts.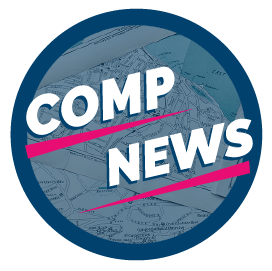 Comp News is brought to you by CompXL, the agile compensation software provider that enables mid- to large-size organizations to implement competitive compensation structures such as incentive pay and variable bonuses.