COMP NEWS – BlockFi, a crypto lender company that went bankrupt in the wake of the now famous collapse of crypto exchange FTX, went to court over employee compensation last week. But the troubled company wasn't there to fight against giving out due compensation – it went there to argue that it should be allowed to give its employees more, even in the wake of its chapter 11 bankruptcy.
Bankrupt crypto lender BlockFi on Monday sought court approval to pay bonuses to its employees, saying it needs to hold onto experienced workers as it works on reorganizing, with workers already being lured away through lucrative offers. 

"The labor market for employees who possess the qualifications and skills necessary to operate a sophisticated cryptocurrency trading platform is highly competitive. The war for talent remains active, and the Participants have many opportunities inside and outside the cryptocurrency sector," Chief People Officer Megan Crowell said in a January 23 filing with the Bankruptcy Court in the District of New Jersey. 

The company filed for Chapter 11 bankruptcy protection in November stemming from its heavy exposure to crypto exchange FTX, which collapsed that month. 
The goal of the employee bonuses, according to court filings, is to retain talent as the company restructures itself during its bankruptcy. Employees are supposedly being lured away with higher compensation from competing organizations. BlockFi argues that the Retention Program is necessary to bring the company back on track during its restructuring.
Crowell said in Monday's filing that 11 employees have resigned from BlockFi and resignations have accelerated this month. "Key employees continue to receive offers, in some instances, for compensation significantly above their current compensation," she said. 

BlockFi employees are being offered jobs within the crypto industry and outside of it, with Google, payment process Block and Walmart as examples of companies successfully recruiting away from BlockFi. 

"Approval of the Retention Programs is necessary to prevent significantly more attrition of key employees that would place an unsustainable strain on the Debtors," said Crowell, who took on her position at BlockFi in October. 
To read more about BlockFi's push to pay its remaining employees bonuses despite bankruptcy, click here.
For more Comp News, see our recent posts.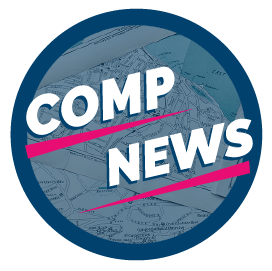 Comp News is brought to you by CompXL, the flexible compensation software provider that enables mid- to large-size organizations to implement competitive pay structures such as vested stock options and variable incentive pay.