COMP NEWS – The American Bankers Association has released its 2023 survey on compensation in over 200 job positions in the banking industry.
See how your bank measures up—dive in to our latest data-rich report on compensation practices. Grouped by region, ownership type and asset size, our 2023 report compiles the responses of 354 banks across the country on topics like profit-sharing, work/life policies and insurance benefits. Over 200 job positions are covered. Purchase the annual Compensation & Benefits Survey report today to help recruit, reward and retain your most valuable asset—your employees.

2023 Report Highlights

During the 12 months that ended Dec. 31, 2022, banks increased base salaries by an average of 4.9%.
Twenty-five percent of banks said that aside from attendance-based fees, they offered annual compensation/retainer fees to the Inside Board Chair, while 43.7% offered the same fees to Outside Board Chair.
Nine in 10 banks offered some variable incentives (e.g., bonus, cash awards) in 2022.

2023 Banks at a Glance

More than eight in ten (84.7%) of respondents are stock-owned, 8.2% are mutual Co-ops and 7.1% are mutual holding companies.
About eight in ten (79.9%) of respondents are commercial banks, with the remaining 20.1% chartered as savings/other banks.
The largest group of participating banks are headquartered in the Great Lakes region (23.7%), followed by banks in the Mid-Atlantic region (13.6%), Plains region (13.0%), South region (11.3%), Lower Southwest (10.5%) and Middle Southeast (10.5%).
To read the American Bankers Association's Compensation & Benefits Survey, click here.
For more Comp News, see our recent posts.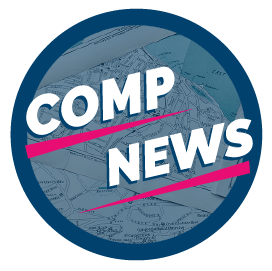 Comp News is brought to you by CompXL, the flexible compensation software provider that enables mid- to large-size organizations to implement competitive pay structures such as vested stock options and variable incentive pay.