COMP NEWS – In the wake of a continuing pandemic, the city of Bakersfield is rewarding its employees with pandemic-related bonuses for their work.
More than 1,000 Bakersfield employees will receive $3,000 bonuses after the City Council recently approved the expenditure.

In a deal between the city and Service Employees International Union Local 521, the council voted last week to reward employees for their work during the pandemic.
The $3000 bonuses are poised to go a long way in retaining staff for the city as well as keeping them motivated after such a tumultuous year.
The city's action follows additional bonuses the council approved for police officers in October. Two months ago, the council approved $5,000 bonuses for all police officers, with long-term employees eligible to receive an additional $3,000 to $20,000.
The city is planning to pay for some of the expenditure with help from a recent federal stimulus.
Around a third of the roughly $3.2 million expenditure will be funded through the American Rescue Plan Act, a federal stimulus package signed by President Joe Biden in March.
The city has also been affected by the labor shortage, being unable to source candidates for the assistant city and assistant city attorney positions.
City Manager Christian Clegg said the positions had paid around 12 percent to 15 percent below the market average for comparable cities.
To combat this the city raised the salaries around 12.6% and expect to be more competitive finding candidates for the position whose salary now would be around $75 per hour.
It will be interesting to see how quickly these positions are filled after the pay increase as well as if the one-time bonuses for the city employees are successful at increasing retention rates and motivation levels.
To learn more about the Bakersfield bonuses, click here.
For more Comp News, see our recent posts.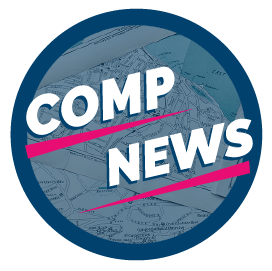 Comp News is brought to you by CompXL, the flexible compensation software provider that enables mid- to large-size organizations to implement competitive pay structures such as deferred cash compensation and multi-factor bonuses.