COMP NEWS – According to a benchmark KFF Employer Health Benefits Survey, the average employer-sponsored health insurance rose to an average of $22,221 this year.
Annual family premiums for employer-sponsored health insurance rose 4% to average $22,221 this year, according to the 2021 benchmark KFF Employer Health Benefits Survey released today. On average, workers this year are contributing $5,969 toward the cost of family coverage, with employers paying the rest. This year's survey also assesses how the pandemic affected workplace health benefits, including mental health services and telemedicine.
Although premiums have risen 4%, this is matched by an overall rise in employee compensation by 5%, as well as inflation.
The annual change in premiums roughly matches the year-to-year rise in workers' wages (5%) and inflation (1.9%), though what workers and employers pay toward premiums over time has risen more quickly. Since 2011, average family premiums have increased 47%, more than wages (31%) or inflation (19%).
In the most recent quarter, healthcare utilization among employees has not risen for most companies, and companies reported that utilization was actually lower than expected. However, a small percentage of companies did actually report an increase in healthcare utilization.
Among large employers with at least 200 workers, half report that health-care utilization among their plan enrollees has been about what they expected for the most recent quarter. More say utilization has been below expectations (32%) than above it (18%), consistent with other data showing a slowdown in total health spending during the COVID-19 pandemic.
Many companies are broadening their healthcare options for their employees as well. One major addition most companies are implementing is telehealth options for their employees.
This includes 31% who increased the ways enrollees can access mental-health services, such as through telemedicine; and 16% who offered new mental health resources, such as an employee assistance program. Small shares say they expanded their in-network mental health and substance abuse providers (6%), waived or reduced cost-sharing for related services (4%) or increased coverage for out-of-network services (3%).
Read the full story here.
For more Comp News, see our recent posts.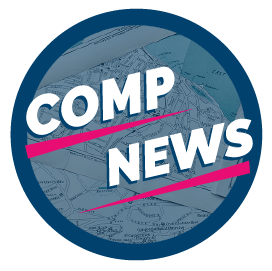 Comp News is brought to you by CompXL, the flexible compensation software provider that enables mid- to large-size organizations to implement competitive pay structures such as incentive pay plans and multi-factor bonuses.