COMP NEWS – Automation in the general workforce has been talked about for over a century now, starting when post-industrial era visionaries imagined miniature helicopter-cars and Asimov-esque robots doing our chores for us would arrive by the 21st century.
Automation does drive many industrial aspects of our information age. But soon, automation may do more than assist humans in producing labor – it may start replacing more humans altogether.
U.S. companies are trying to replace workers with machines at a record pace. Jolted by supply-chain difficulties, the labor squeeze and fast-rising employee compensation, more than ever are embracing the advantages versus the costs of "Industry 4.0" automation technology.

The case for automating in manufacturing is picking up as companies recognize they need to replace low-skill jobs if they're ever going to make domestic manufacturing cost-competitive. At the same time, the automation wave is sweeping over services businesses too, ranging from restaurants to accounting firms, and is enveloping everything from frying tortilla chips to sorting out invoices to speed payments.
Many companies claim that higher labor costs are their reason for turning to automation, despite corporate profits hitting a 40-year record high last year.
Slim labor availability and high labor costs continue to dominate companies' reasons for accelerating automation. "Payrolls have been going up, inflation is going up [7%], and payrolls will continue to go up as companies have difficulty filling the jobs at the bottom of the food chain," said Christian Hasenoerhl, a global leader for consumer and industrial accounts at the Korn Ferry executive search firm. "If your output is only at 95% or 90% of what you're capable of, you can be leaving billions of dollars on the table if you don't automate."

A recent Chief Executive survey found that 51% of companies with more than $250 million in revenues are investing in automation to reduce the number of employees in the back office in response to rising wages, and 44% of those companies are doing the same in the plant.
One company, Great Harvest Bakeries, is seeking to replace a key member of their staff. The problem? They can't seem to find anyone who can accomplish the job. So they may turn to a robot.
Great Harvest Bakeries may have to turn to automation just to replace Hank X, a long-time employee who "dresses" grain mills at most of the company's 170 locations, helping maintain the farm-to-table patina that is crucial to the consumer brand.

"But Hank is 65 years old with a bad back now, and his days as a mill dresser are numbered," said Mike Ferretti, CEO of the company based in Dillon, Montana. "We may have found someone to replace him, but it brings up the question of automation. If we don't solve this, franchisees will get wheat from elsewhere. The passion on both sides of that argument is incredible."

Hank is an example of why "companies are using their AI to move their preventive maintenance schedules tied to when things are likely to fail," Greenstein said. "Maybe a function actually only needs attention every 17 days, in which case the number of service personnel can be reduced. And supplementing service personnel with [augmented reality] so they can overlay what they're seeing with data about times and schedules."
To read more about automation and compensation in the workforce, click here.
For more Comp News, see our recent posts.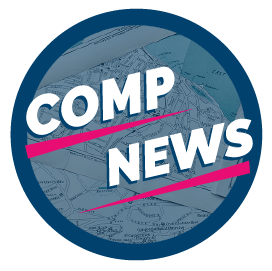 Comp News is brought to you by CompXL, the flexible compensation software provider that enables mid- to large-size organizations to implement competitive pay structures such as vested stock options and variable incentive pay.