COMP NEWS – A new poll indicates that an astounding 96% of workers are seeking their next job opportunity in 2023 – and they're ready to make the jump for better pay.
It will soon be the Year of the Rabbit, according to the Chinese calendar, but it might as well be the year of the new job.

A whopping 96% of workers are looking for a new position in 2023, largely in search of better pay, according to a recent report by jobs site Monster.com.

"This is phenomenally high," even compared with the numbers at the height of the "great resignation," said Vicki Salemi, career expert at Monster.

Nearly half, or 40%, of job seekers said they need a higher income due to inflation and rising expenses, Monster found. Others said they have no room to grow in their current role or that they are in a toxic workplace.
While wage growth is uncommonly high, the cost of living is rising ever more rapidly, causing real wage value to decrease and leaving workers more unsatisfied with their pay.
While wage growth has been high by historical standards, it isn't keeping up with the increased cost of living, which is still up 6.5% from a year ago and leaving more workers unsatisfied with their pay.

Job-hopping is widely considered the best way to improve your career prospects and pay. In fact, the difference in wage growth for job switchers relative to those who stay in their current role is at a record high.

The latest data shows job switchers have seen 7.7% wage growth as of November, while workers who have stayed in their jobs have seen 5.5%, according to Daniel Zhao, lead economist at Glassdoor, citing data from the Atlanta Federal Reserve.
With unemployment hitting a record-low rate of 3.5%, the future is looking strong for prospective employees and employers.
Although there is a chance that the job market will cool as recession fears take hold, recent government data shows the U.S. labor market is still strong, with a record low unemployment rate of 3.5%.

"The first quarter of the year is always a good time to look because fiscal budgets have been replenished," according to Barbara Safani, president of Career Solvers in New York.

Despite recent reports of extensive layoffs, some industries continue to do very well, she said. "If cuts are going to happen, they are typically planned months and months in advance, and those companies wouldn't be hiring in January."
To read more about the workers looking for new jobs in 2023, click here.
For more Comp News, see our recent posts.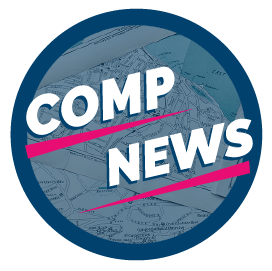 Comp News is brought to you by CompXL, the flexible compensation software provider that enables mid- to large-size organizations to implement competitive pay structures such as vested stock options and variable incentive pay.