COMP NEWS – With higher inflation comes higher wages – at least, that's what workers are expressing to their employers.
Adding more pressure on employers to raise wages, the consumer price index (CPI) rose 8.5 percent year-over-year in March—the largest 12-month increase since 1981—the Bureau of Labor Statistics said. In April, the CPI ticked down to 8.3 percent year over year. The long-term average inflation rate in the U.S. is around 3.2 percent, although consumers had grown used to more moderate annual price increases averaging 1.75 percent from 2010 to 2019.
A recent survey found that over one-third of workers had not received a raise in the past year, while two-thirds of workers were planning to ask for a raise.
A survey of more than 1,000 U.S. workers conducted March 3-11 by staffing firm Robert Half found that:

One-third (34 percent) said they have not had a raise in 12 months.
Another 16 percent had received a raise but were disappointed with the amount.

Nearly two-thirds (62 percent) of surveyed workers plan to ask for a raise this year, with the top reasons being:

To adjust for the higher cost of living (30 percent).
To reflect current market rates (23 percent).
To account for additional job responsibilities (22 percent).

If workers don't get a raise:

31 percent will ask to revisit the salary conversation in a few months.
27 percent will look for a new job with higher pay.
23 percent will ask for more perks.
According to another survey, pay compression is worsening. Pay compression is when employees who have been with an employer for a long time begin to receive less compensation than new hires.
As salary offered to new hires increases to compete for talent, pay compression is worsening, according to another Robert Half survey, with responses from 376 C-suite executives received from Feb. 25 to March 8.

Fifty-six percent of U.S. companies have experienced pay compression in the last 12 months, the firm reported. Of those, 62 percent are increasing salaries for current staff to help close wage gaps.

In addition:

More than half of C-suite executives surveyed (56 percent) said they have observed salary discrepancies between new hires and more tenured staff in the past year.

Of those, 62 percent are regularly reviewing compensation plans and increasing salaries for existing employees, when appropriate, to align with current market rates.

"Market conditions have shifted dramatically, and savvy employers are stepping up to address salary gaps and ensure all employees are being paid fairly," McDonald said. "They know that taking a cautious 'wait-and-see' approach on compensation is risky and can lead to the loss of great talent."
To read more about the pay compression and workers asking for bigger raises, click here.
For more Comp News, see our recent posts.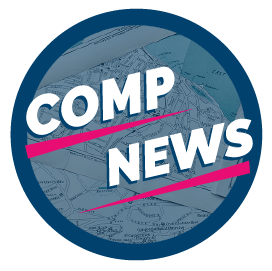 Comp News is brought to you by CompXL, the flexible compensation software provider that enables mid- to large-size organizations to implement competitive pay structures such as merit-based compensation and pay-for-performance rewards.